Spoiler: this Atlanta food photographer says it's very very good.
I recently got the chance to photograph the Westside of Atlanta's newest culinary hot spot: Aziza. If you're lucky enough to snag a seat you'll know what I mean when I say this place is YUMMY!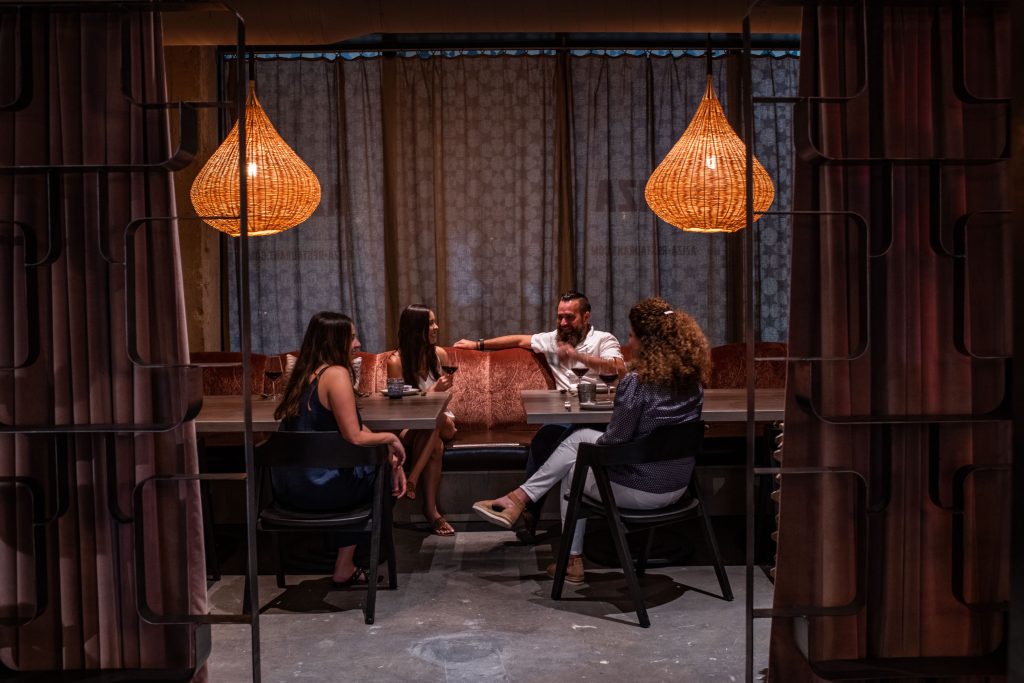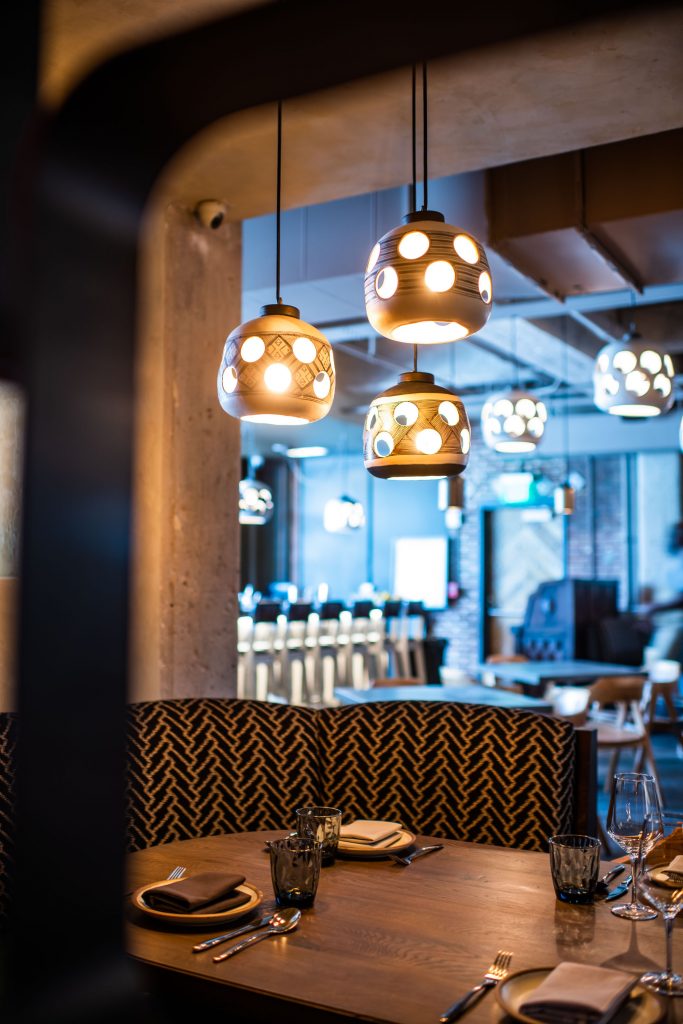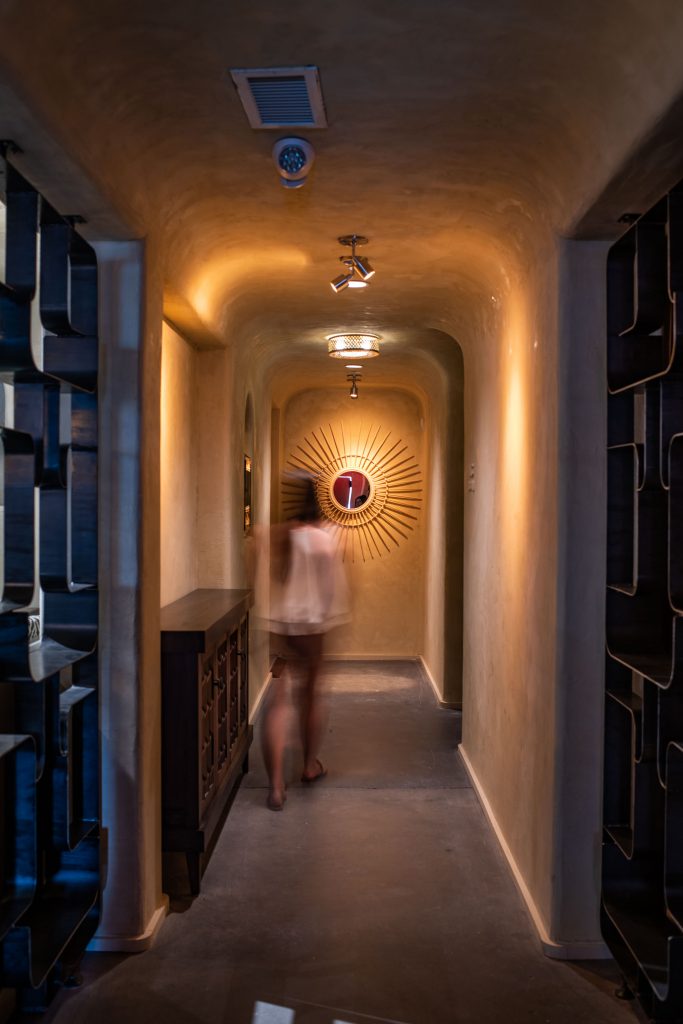 Aziza is Arabic for happiness, and everything about this place exudes warmth and charm. Tal Baum (of Bellina Alimentari) wanted this place to feel cozy and authentic, and it does. Cocktails served in metal cups, impeccable home made challah, and hideaway booths and make you feel like you have the place all to yourself–it's truly a special place.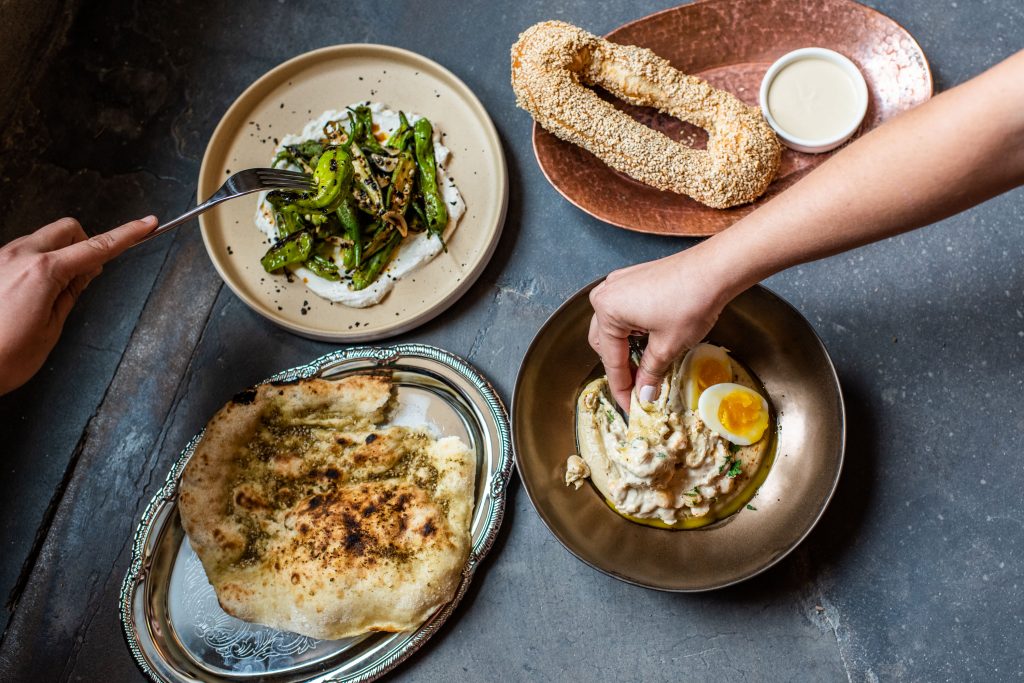 Under the direction of Chef Brandon Hughes, the culinary program is amazing. Maybe it's just my bias toward all cuisine from the mediterranean regions of the world, but I don't think so–I've ever had hummus this good. Want a preview of the goods you can partake in at Aziza? Check out this preview of their menu on Eater.com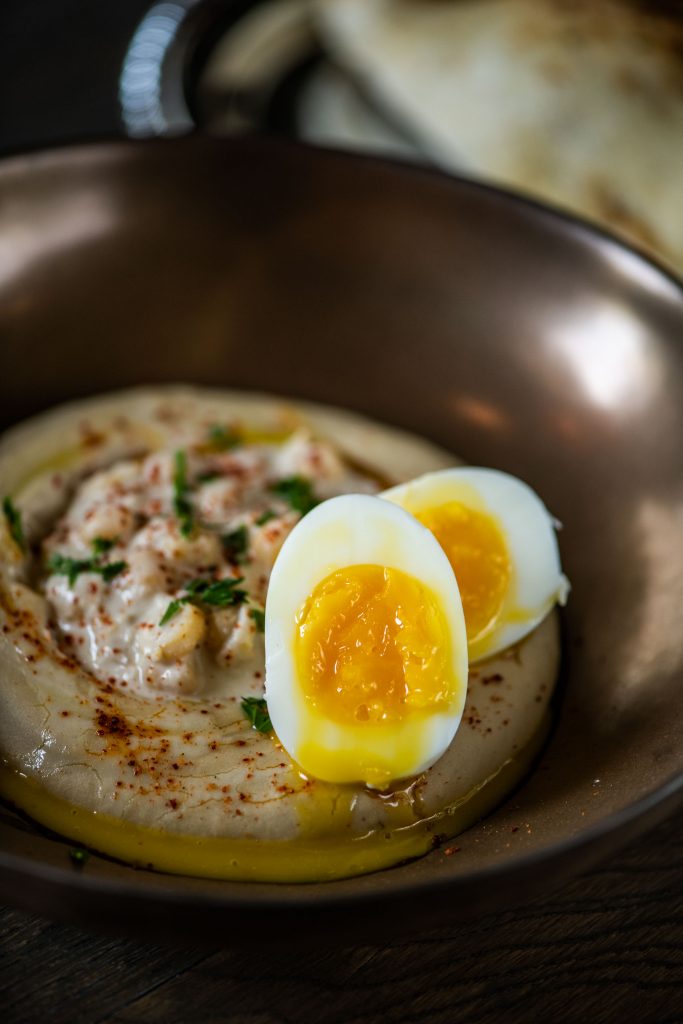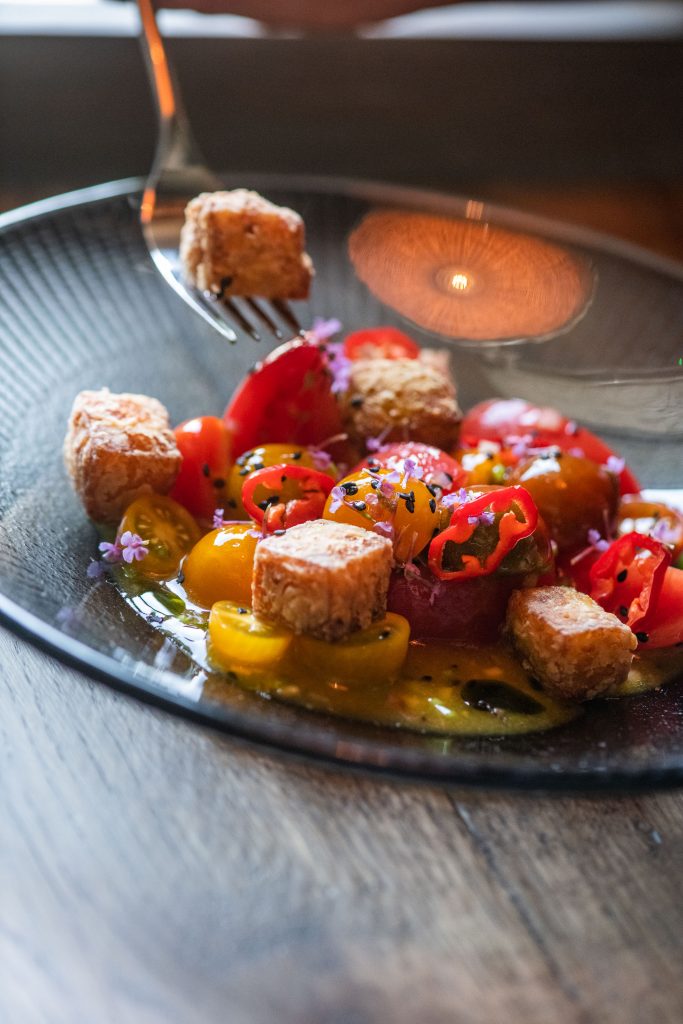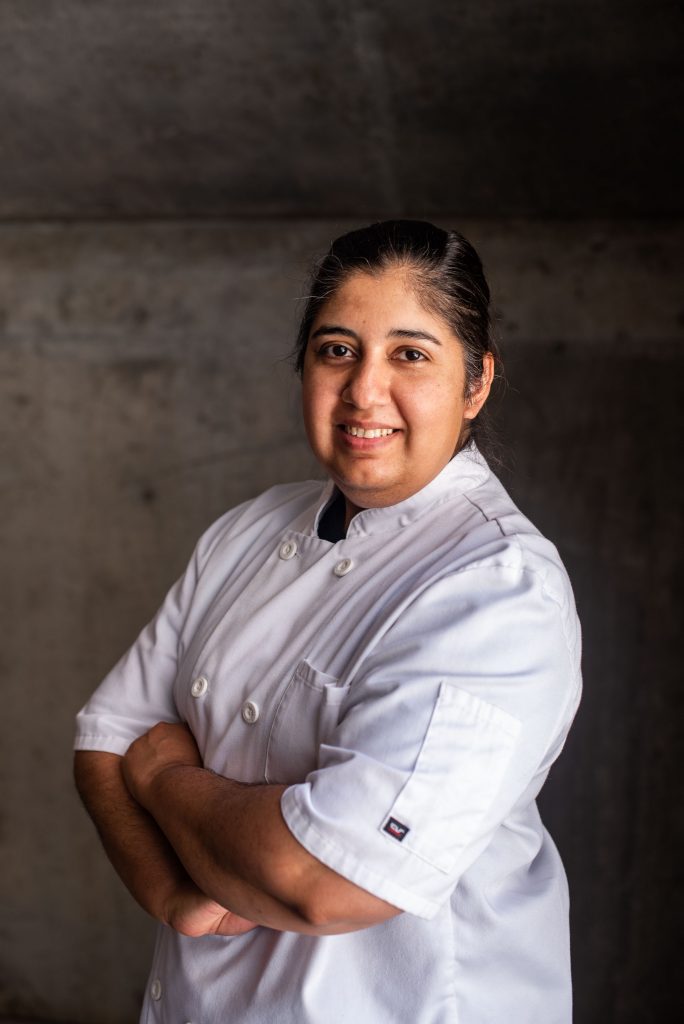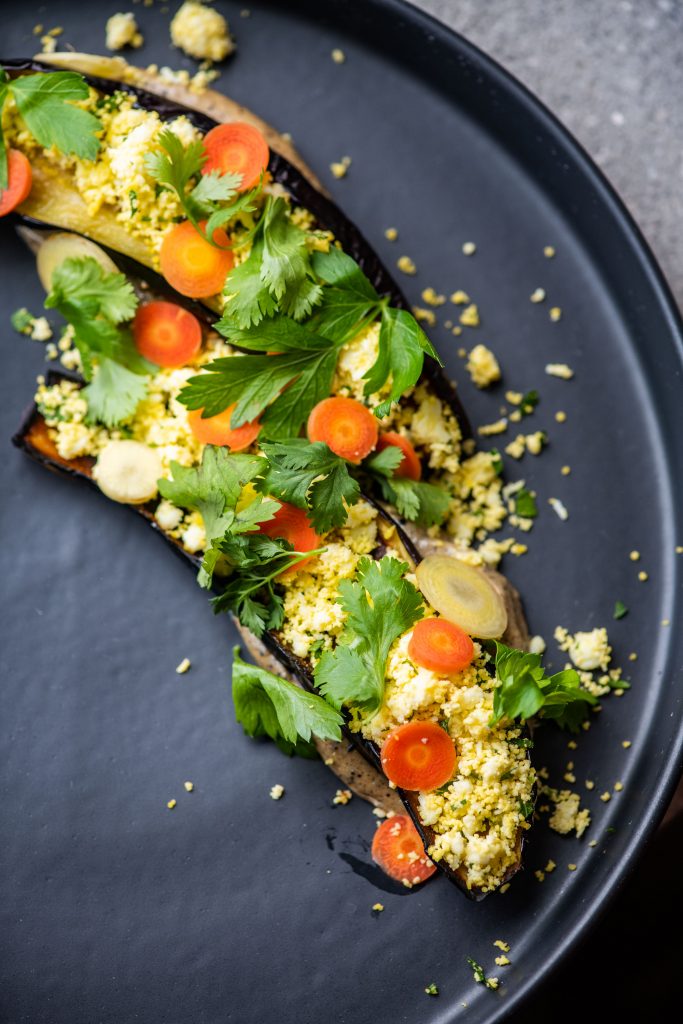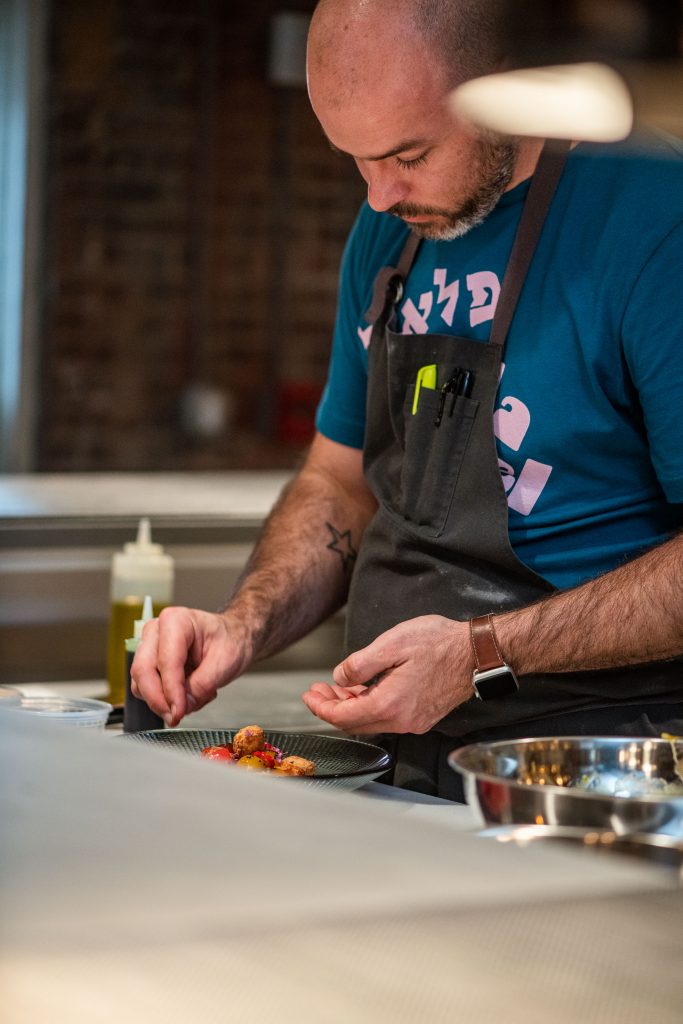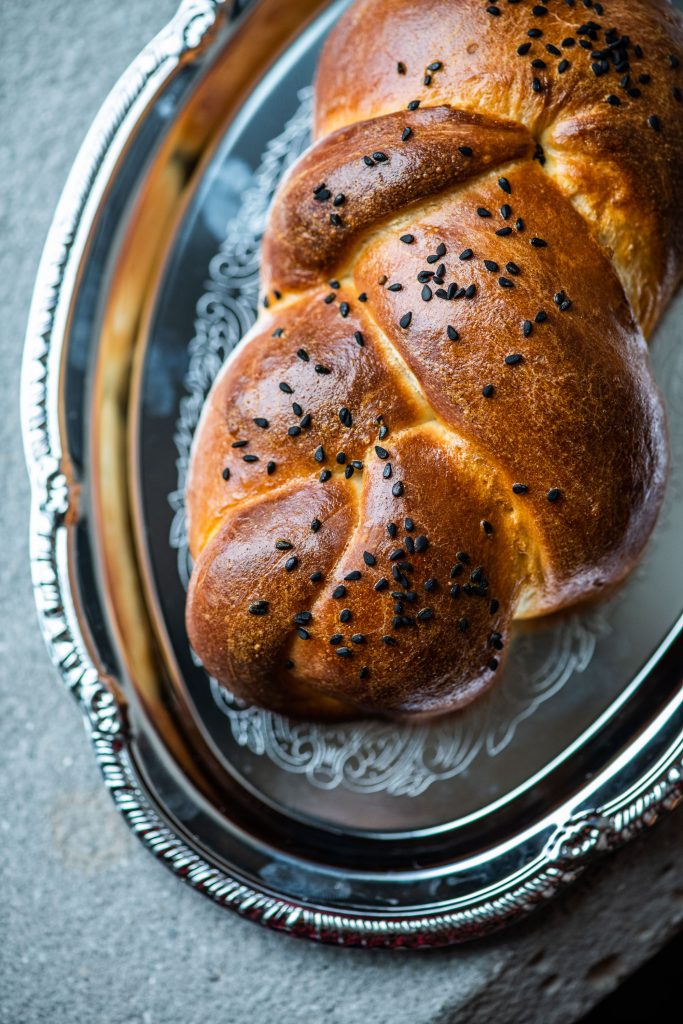 Don't even get me started about this lovely lady right here, pastry chef Zibba Sammander. Her desserts are crazy inventive. She incorporates everything from her own made-from-scratch sumac, ginger and lime gummy bears to white chocolate-laced dried carrot cake into her creations. And the challah? Forget about it! To die for.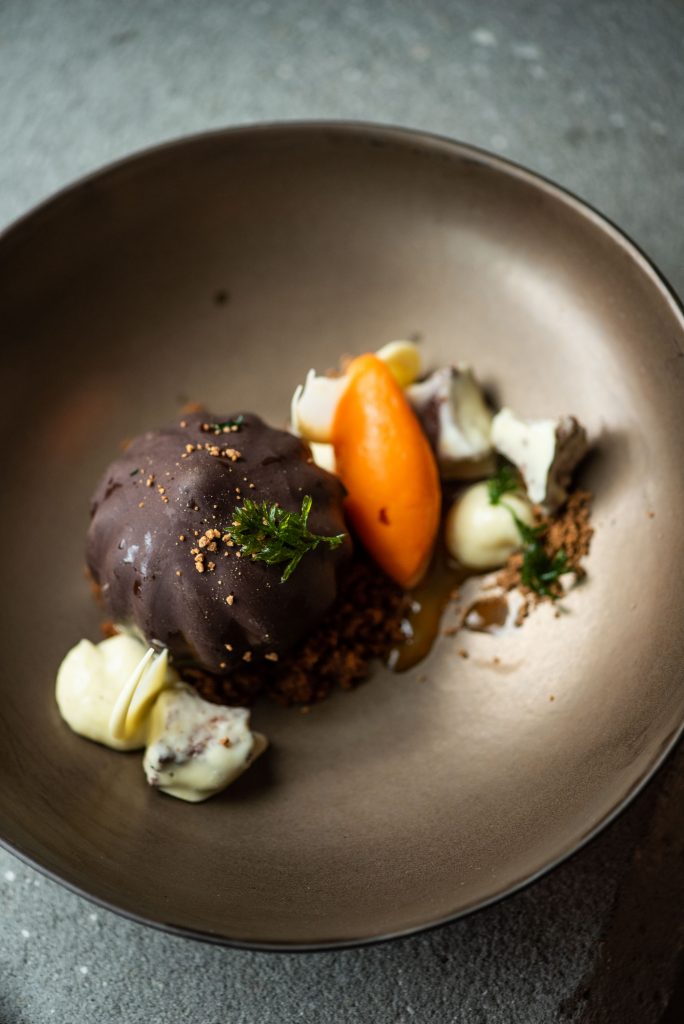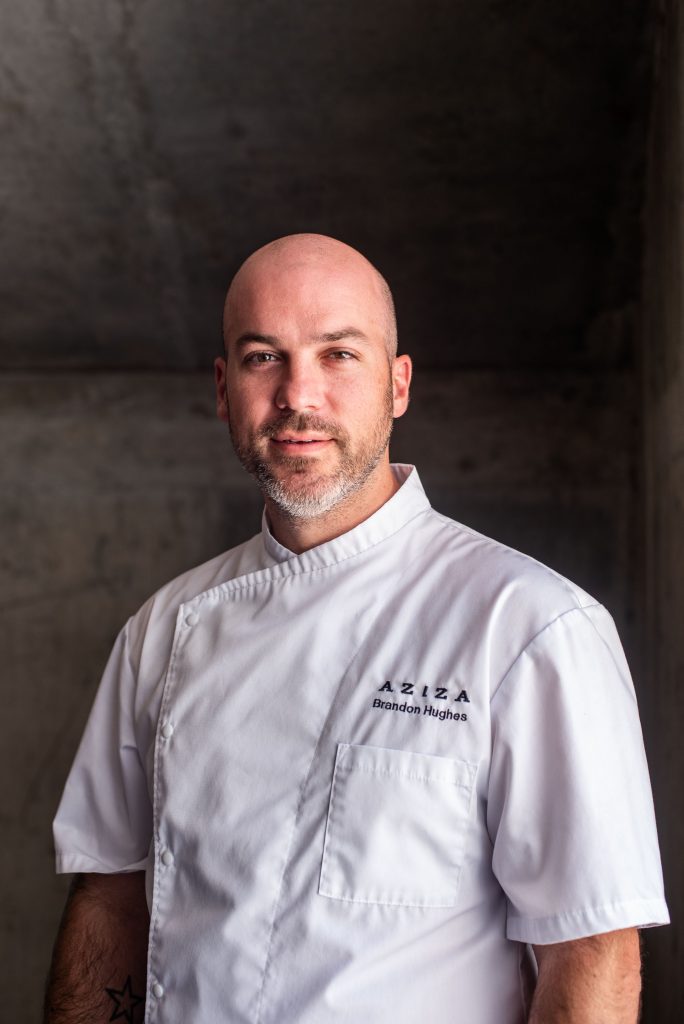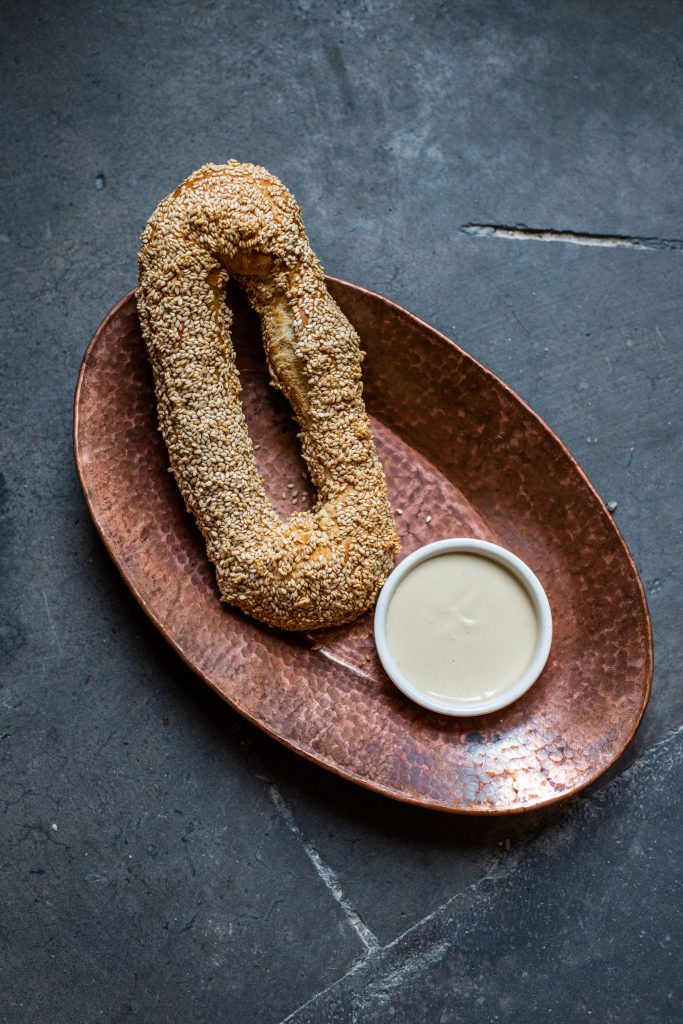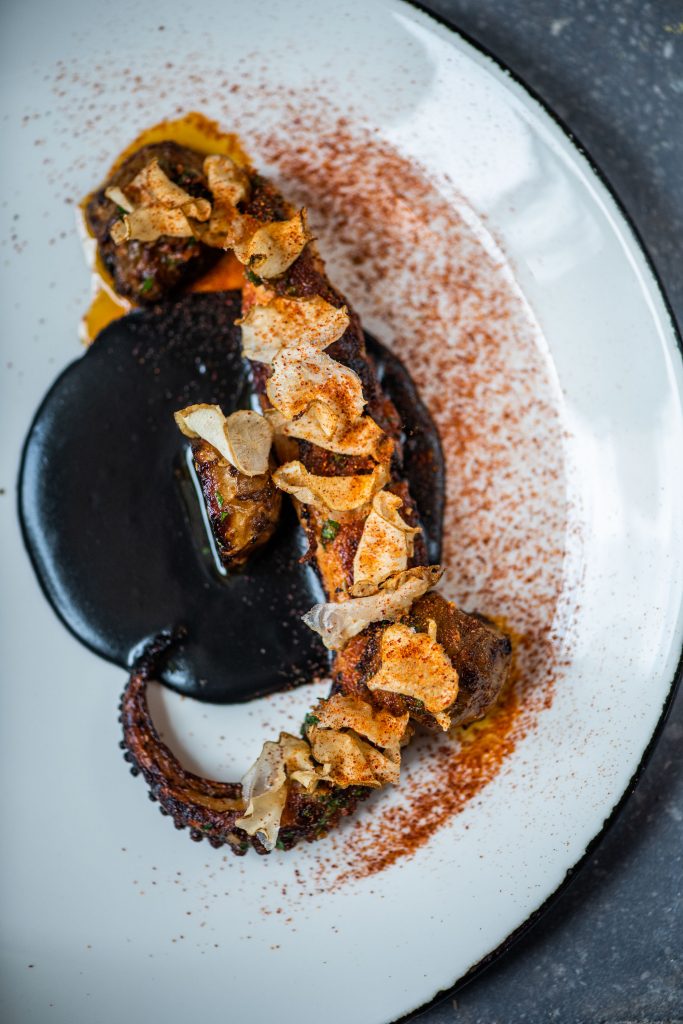 The bar program under Demario Wallace is equally inventive. Demario took nods from history to create a cocktail menu that tells a story. The flavor profiles are unusual but delicious. These drinks are something you can't get anywhere else.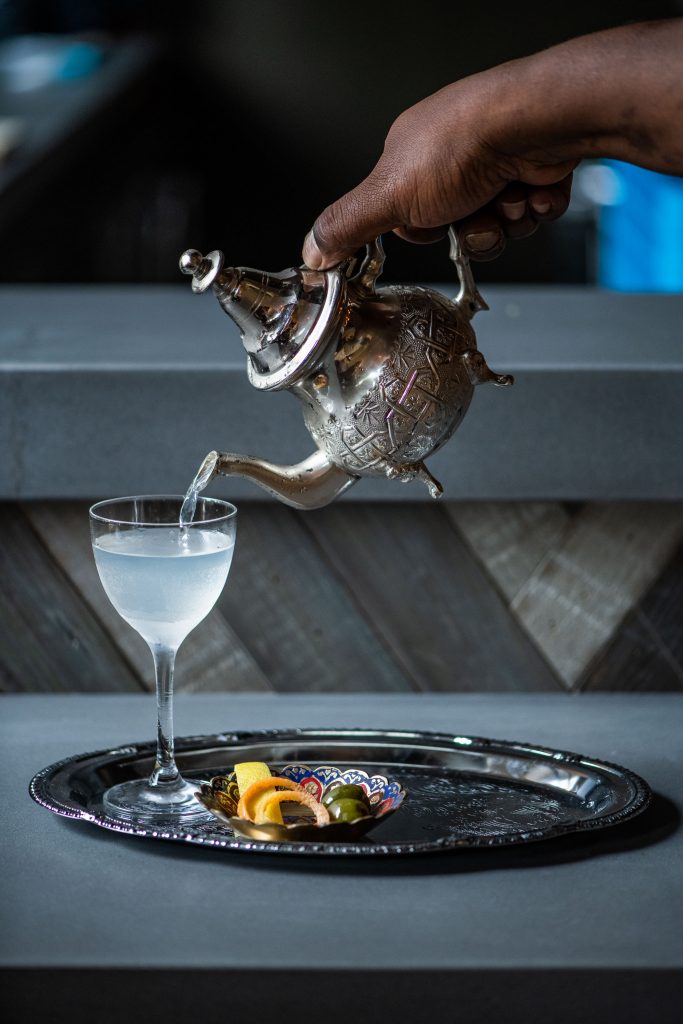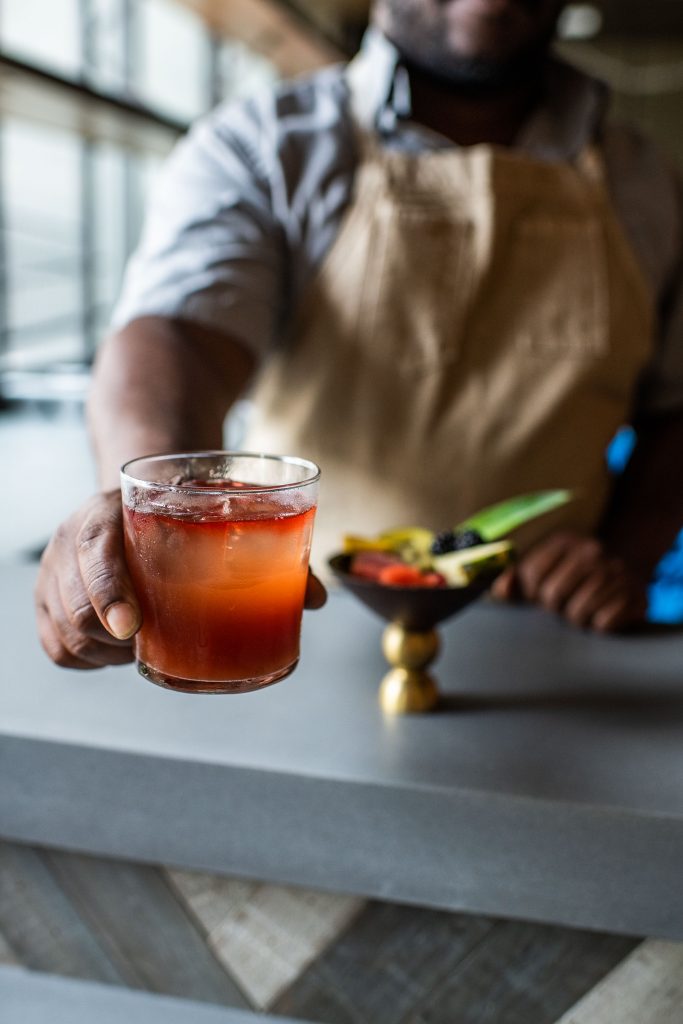 If you're not up for a full sit down dinner, Aziza also features a separate Felafel stand, called Felafel Nation adjacent to the restaurant's front entrance.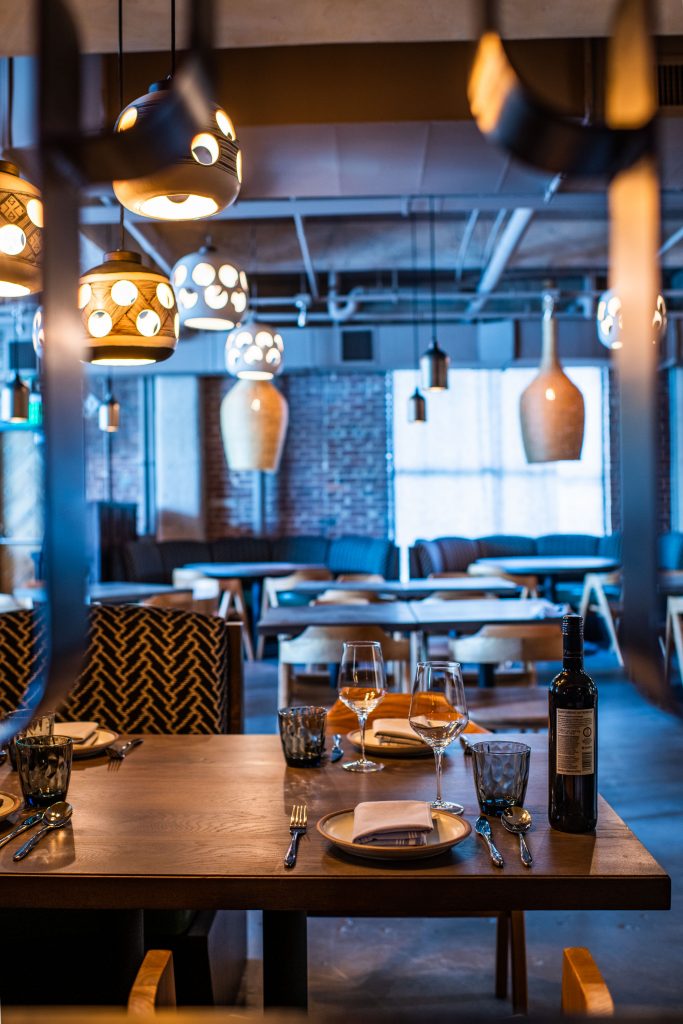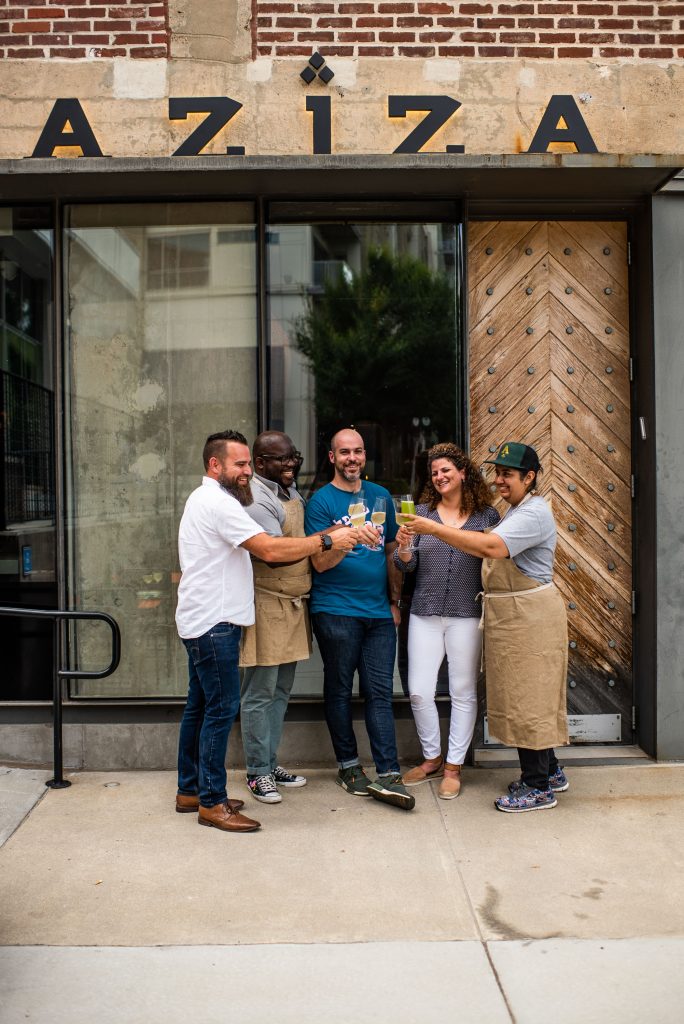 As a suburban girl, it takes a lot for me to want to fight traffic to the city for a bite, but let me tell you, friends, Aziza is worth the drive. Do yourself a favor and head down to West Side Provisions to check this place out, Aziza just opened last week so if you're lucky enough to get a table, you're pretty dang lucky.
A big thanks to Aziza and my friends at Atlys Media for allowing me the privilege to photograph (and taste) all that Aziza has to offer.