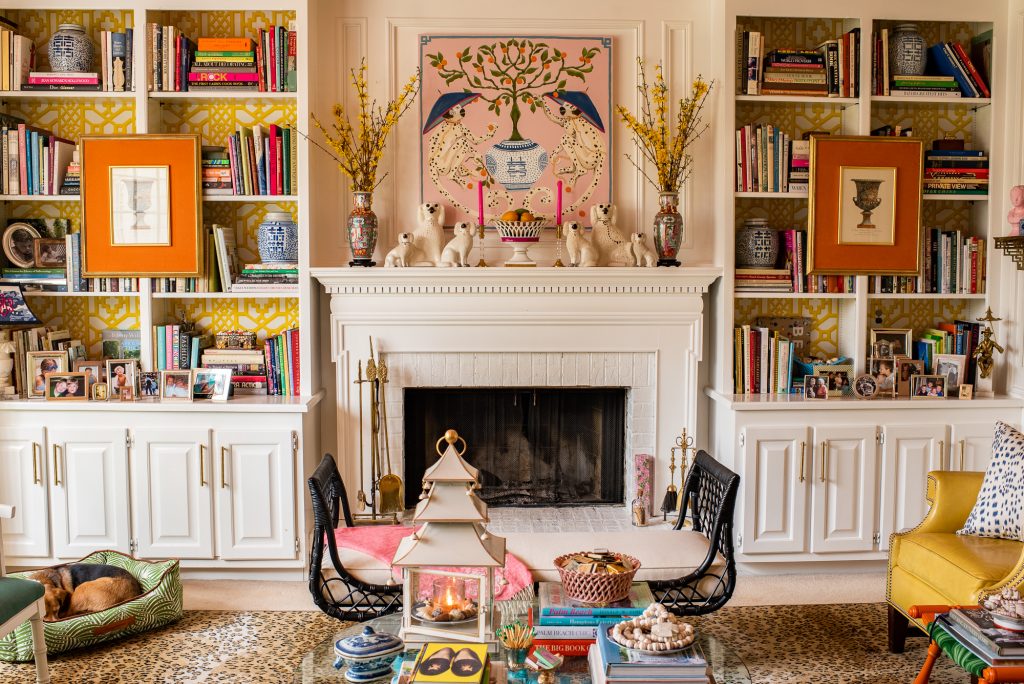 I've been partnering with a popular Southern lifestyle blogger Paige Minear of The Pink Clutch blog this year. Paige and I met at The Southern C Summit and have enjoyed collaborating ever since. This post will showcase her living room, full of design and color!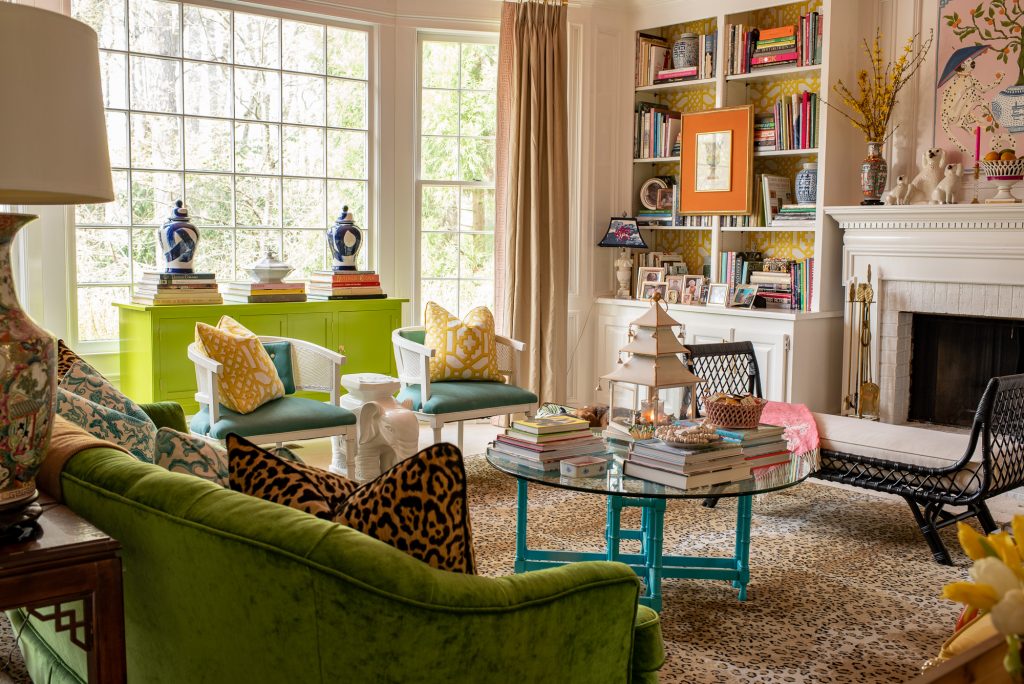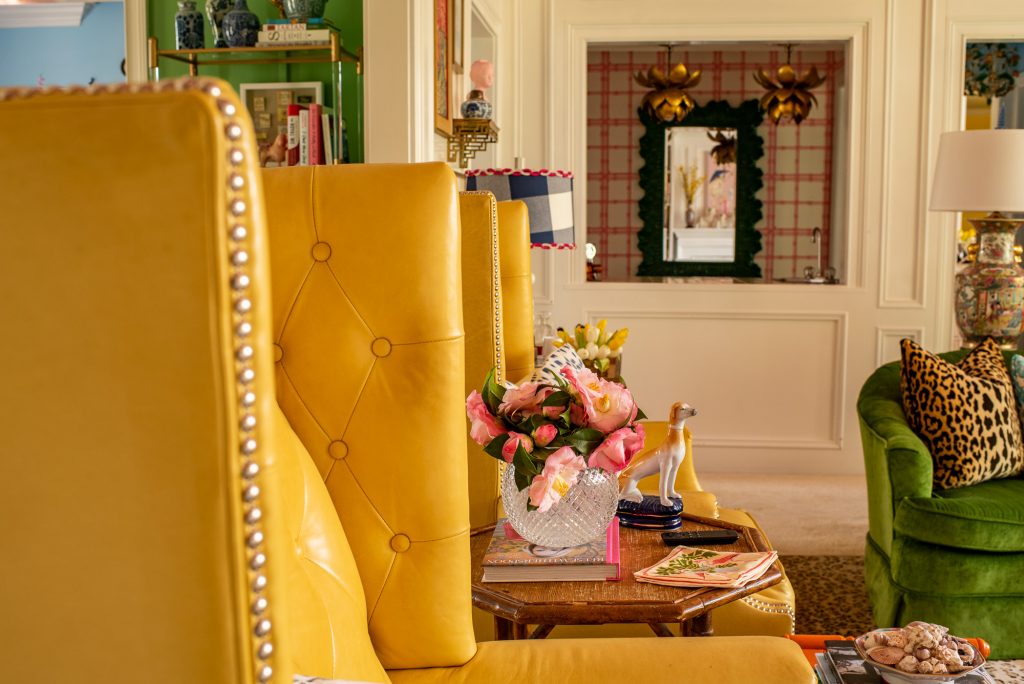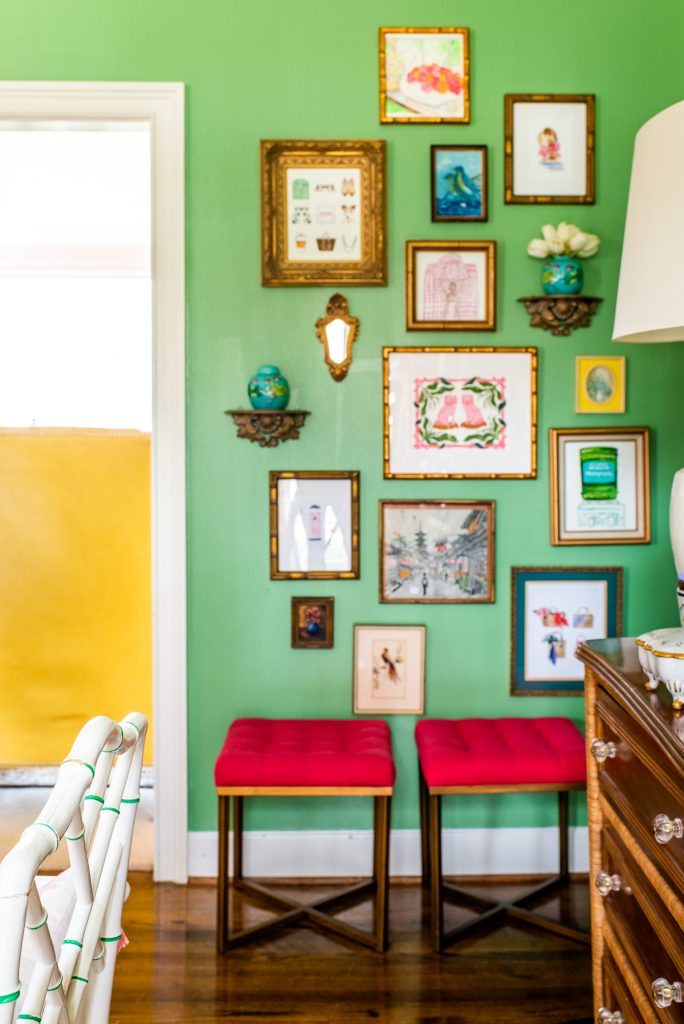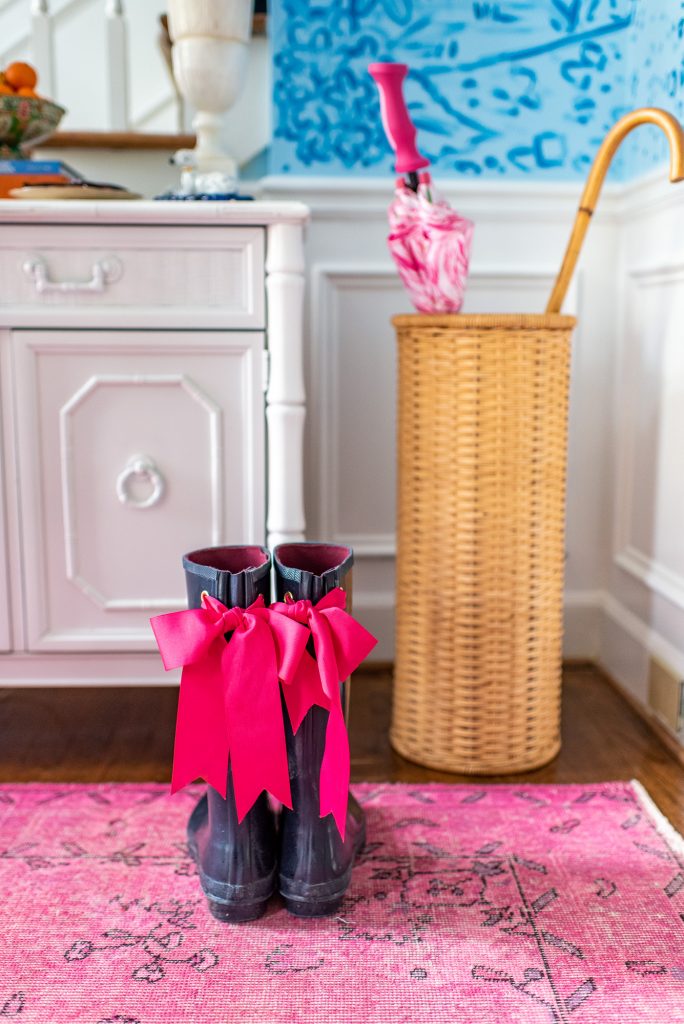 Paige has a great eye for design and color, and her space feels like the happiest, most beautifully curated collection of whimsy I've ever seen!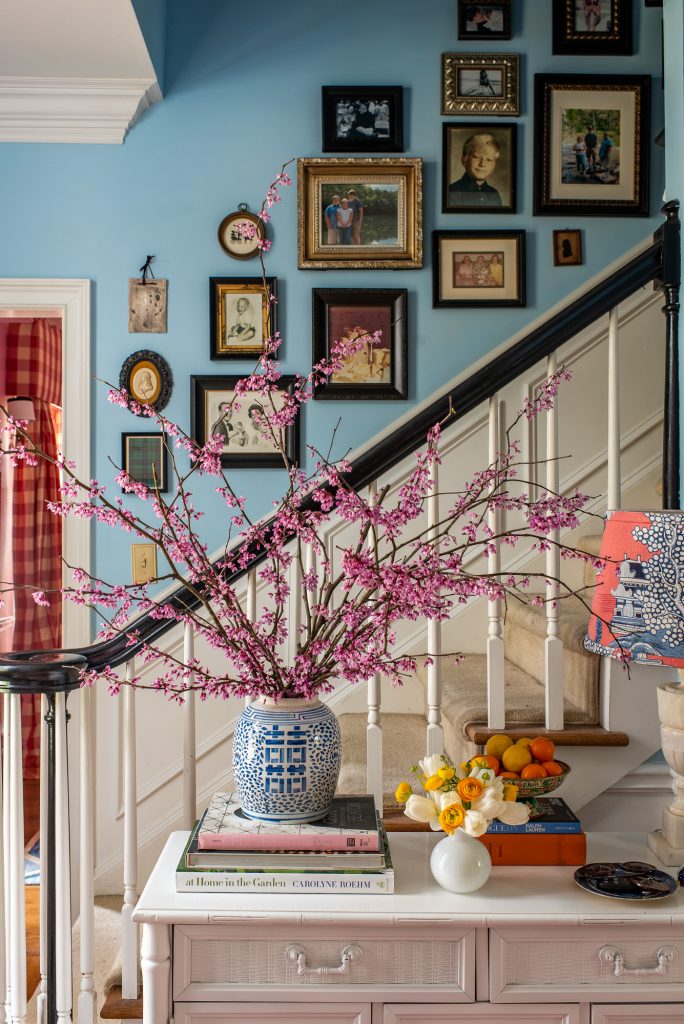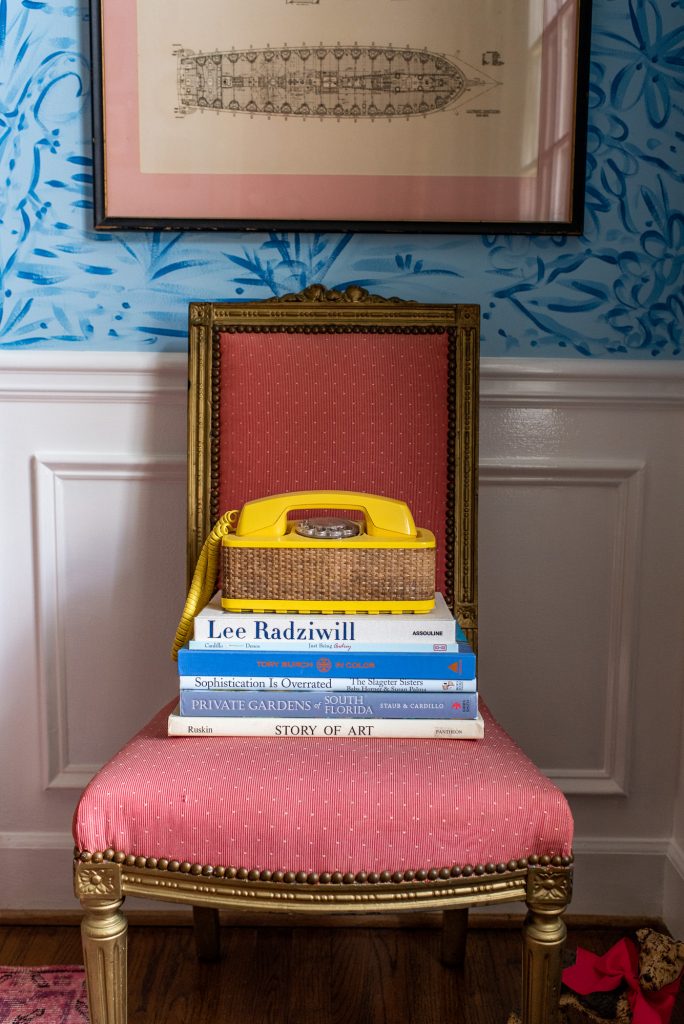 The colors and designs Paige uses throughout her house ignite your senses – you cannot help but smile when seeing the shades of yellow, the bursts of greens energize your soul, and the blue hues bring a sense of calmness to the mind. Each room appears to tell a story, similar to the books perfectly stacked on a gold speckled chair.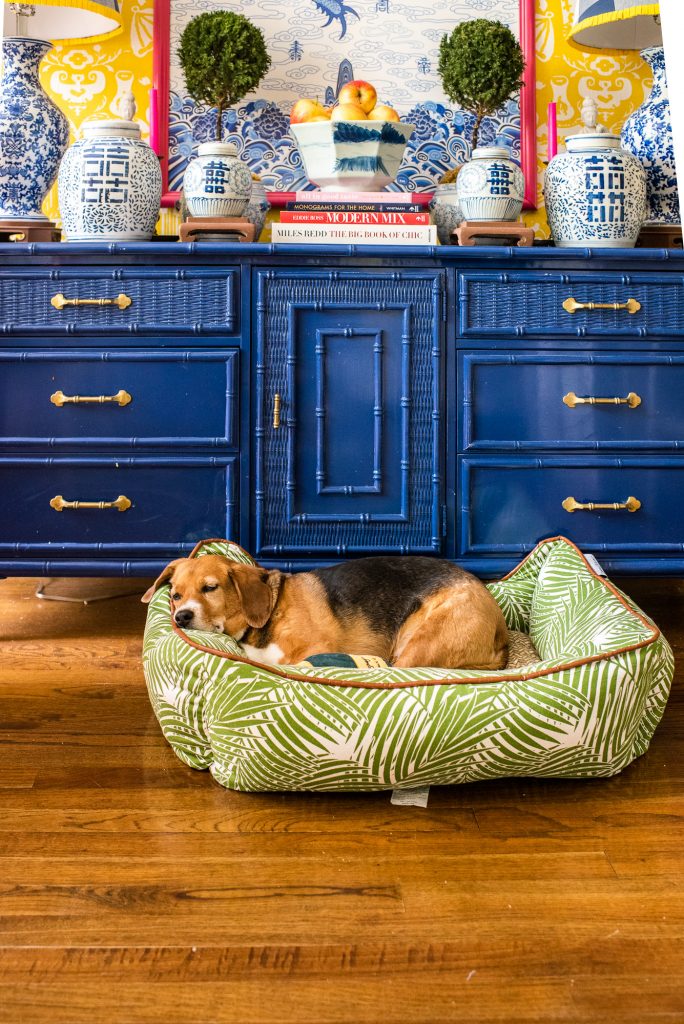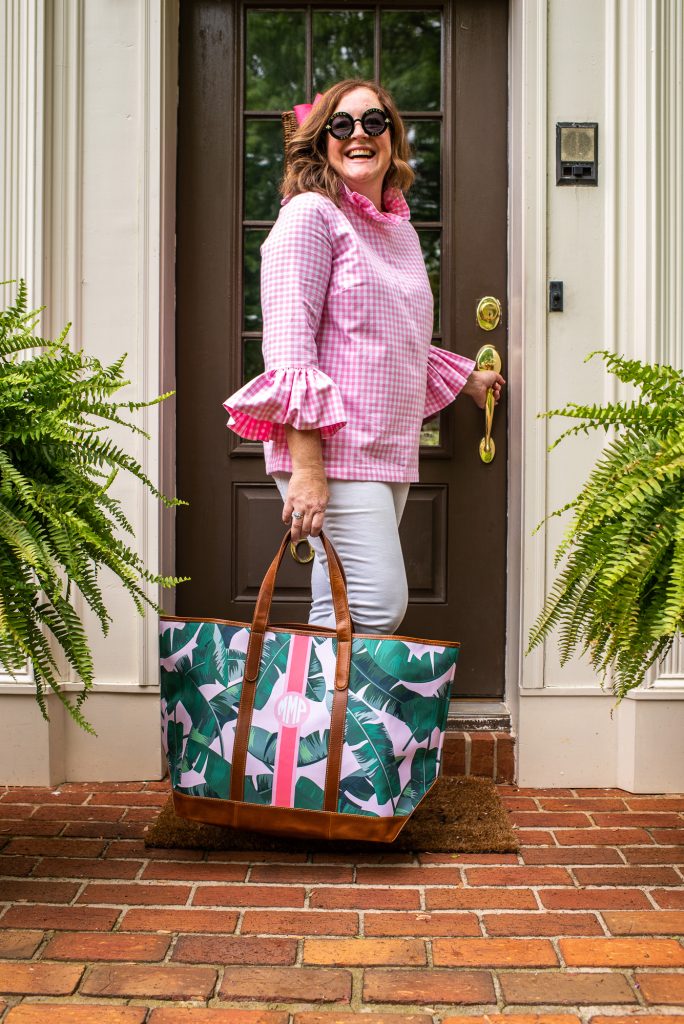 The photo of the dog is Millie, her adorable rescue dog. As you can see the blue brings a sense of calmness to Millie, too. The porch picture is Paige holding a personalized bag from Barrington Bags.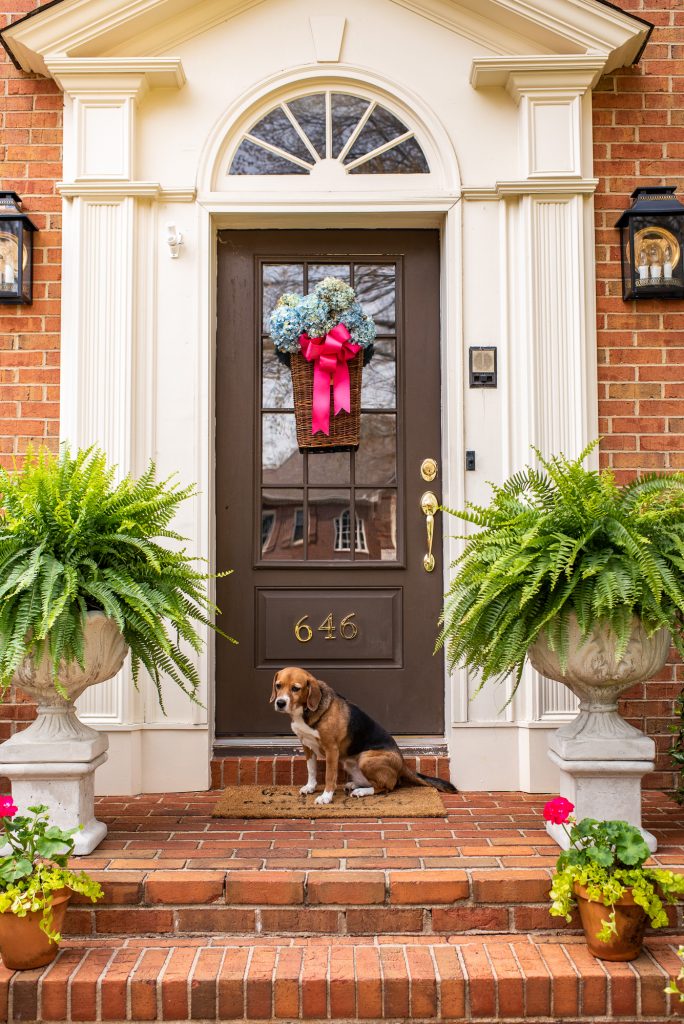 If you would rather view in slideshow format, check out this video link!