Now that we're all spending much more time at home, curating an inspiring, warm, and beautiful space is perhaps more important than ever. Every time I visit Steve and Jill McKenzie's Atlanta highrise, I'm inspired by their ability to design a thoughtful, comfortable, and highly personalized space. When this spring when Steve asked if I would photograph his collaboration with Creative Candles, I jumped at the opportunity to see what he was up to.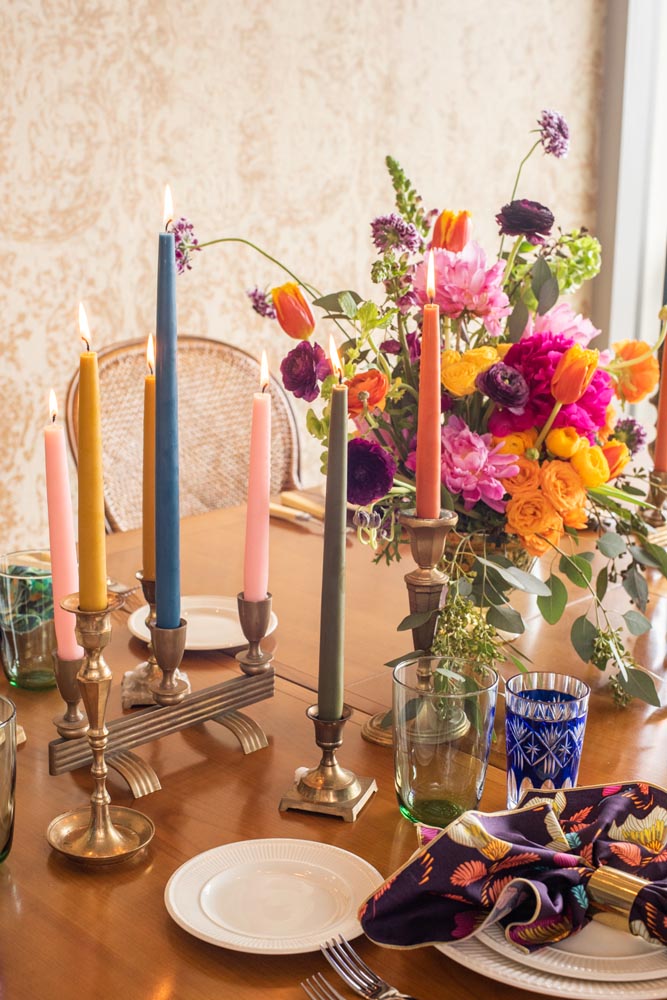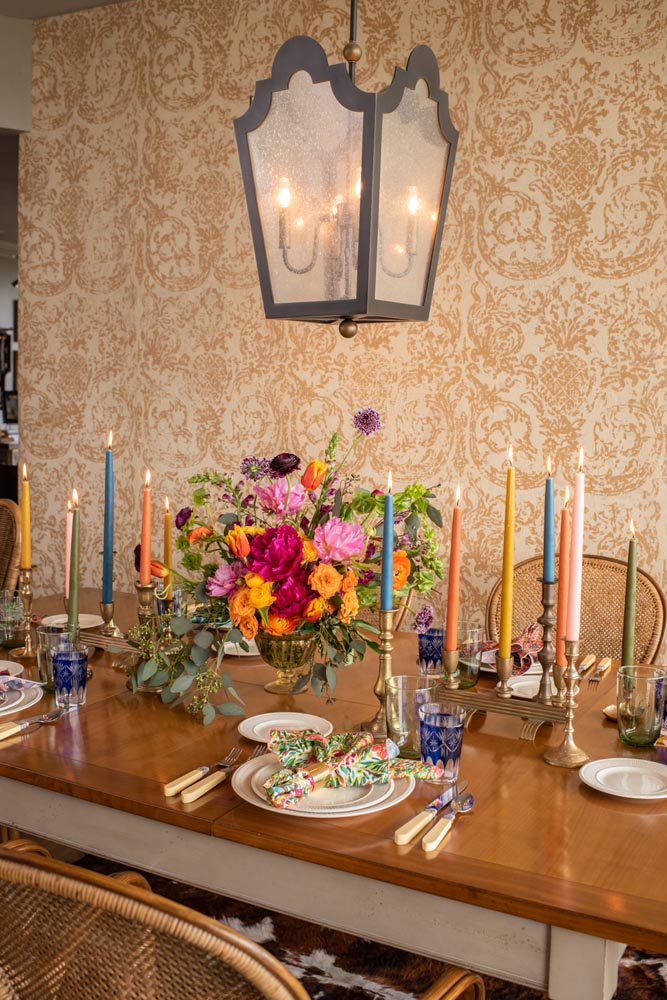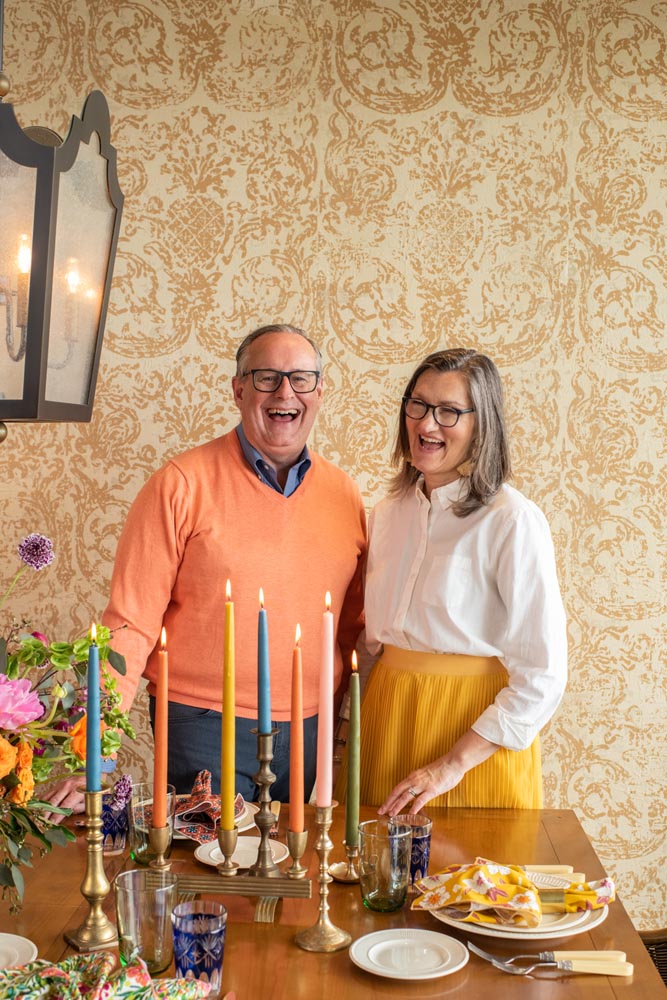 Inspired by the warm tones of summer sun and putting summer spin on the colors he loves to have in his own home, Steve has curated a beautiful collection of summer-inspired colors that would work well in any home or space.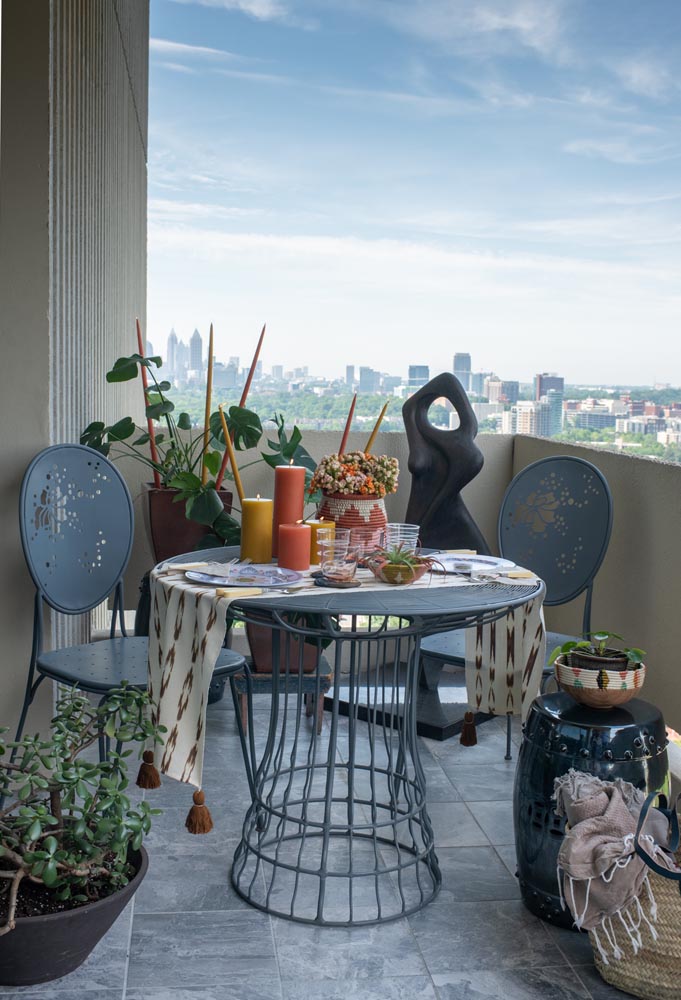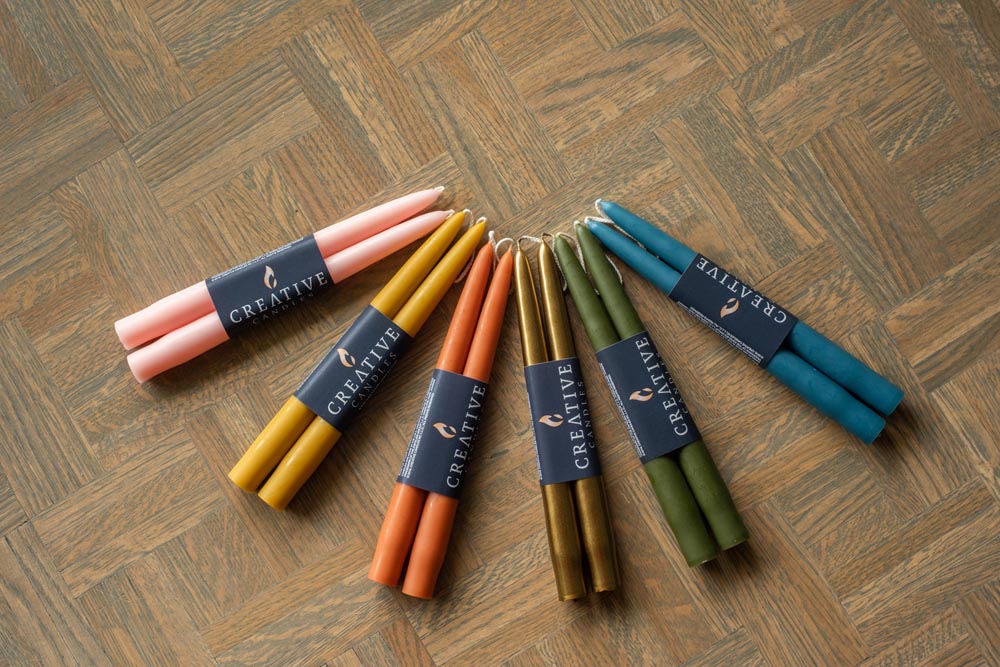 The candles come in a variety of shapes and sizes so you can have tons of fun creating tablescapes, coffee table vignettes, or event decor that no one will soon forget using this fun and versatile color palette.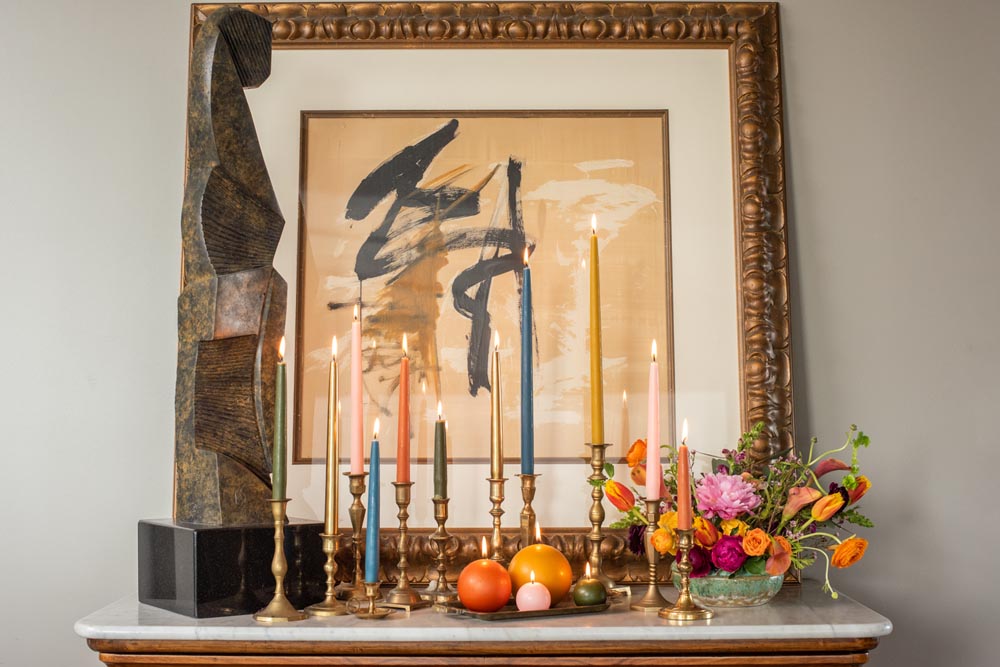 Here you see the array of colors in the collection alongside an original painting by Steve himself!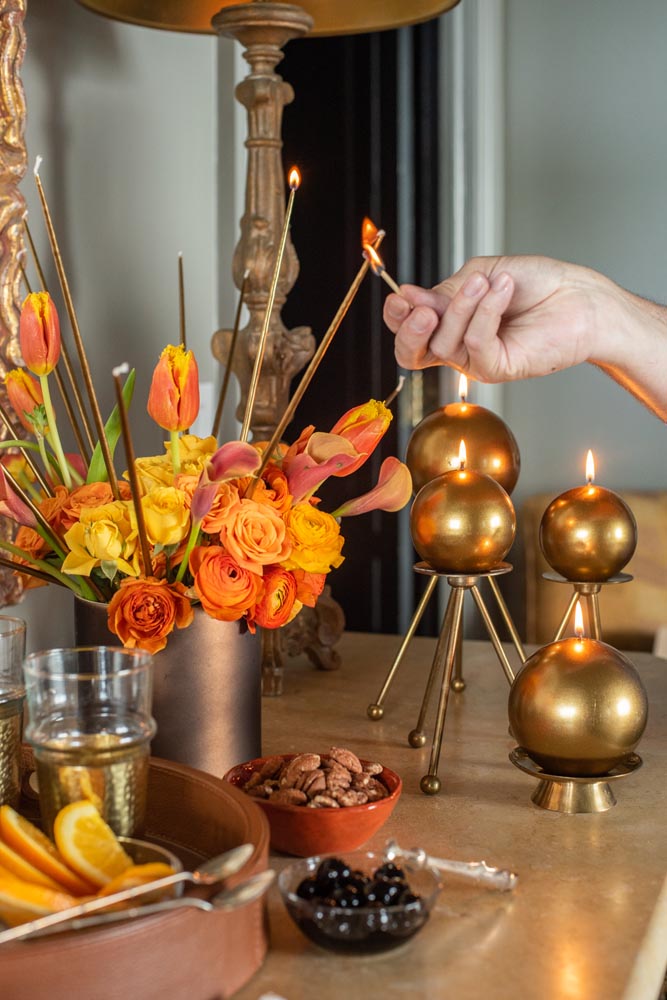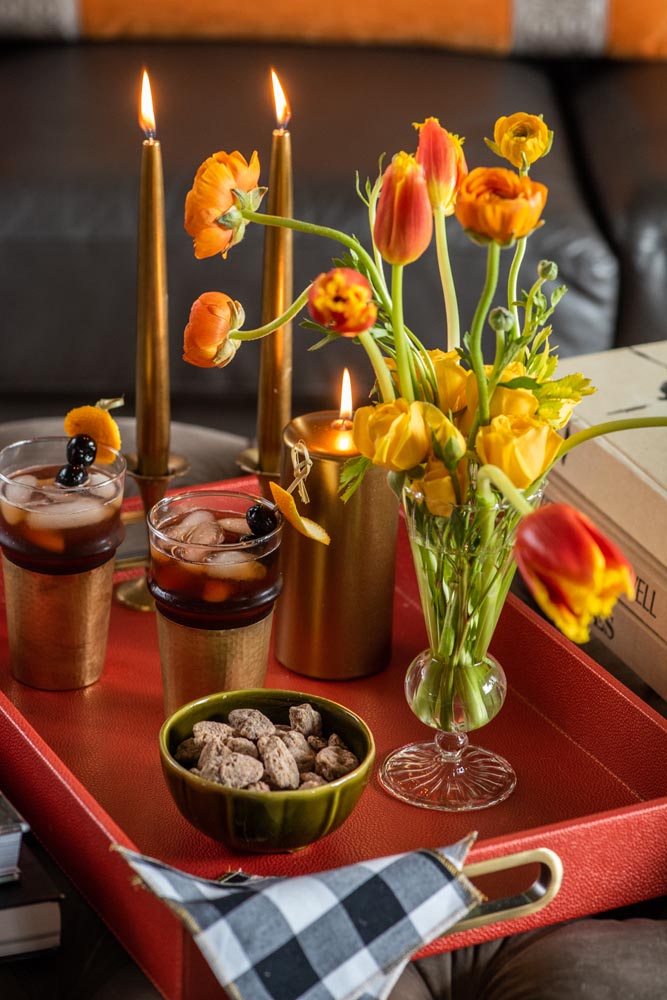 Steve is an accomplished floral designer, so of course I had to go completely gah gah over his skillful repurposing of flowers picked up from Trader Joe's. He gave me a few tips which I used throughout the lockdown to create some happy weekly floral arrangements for our living room to help us push through the COVID blues.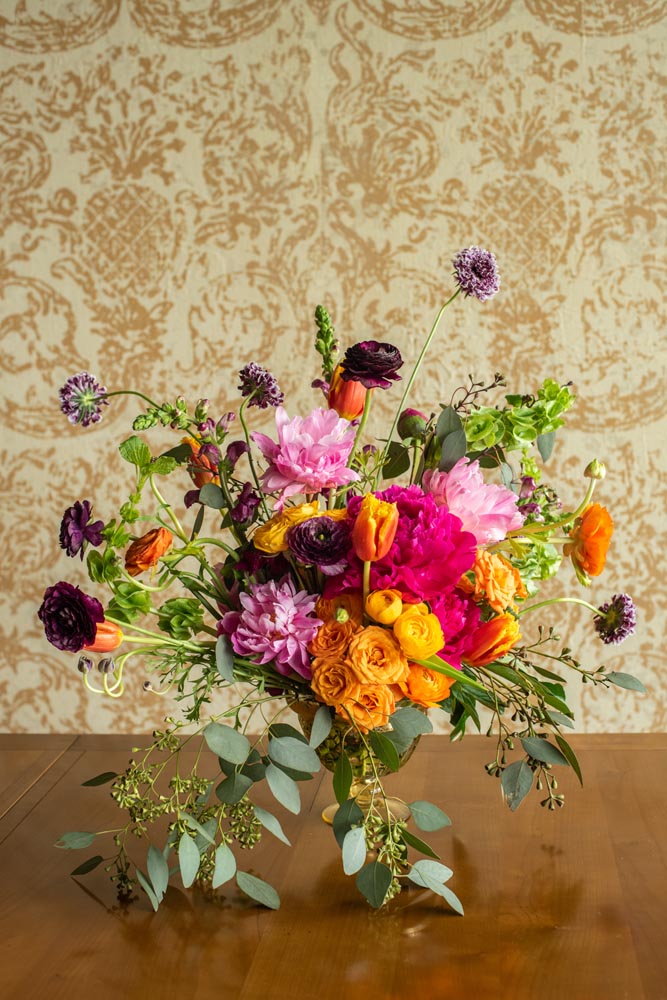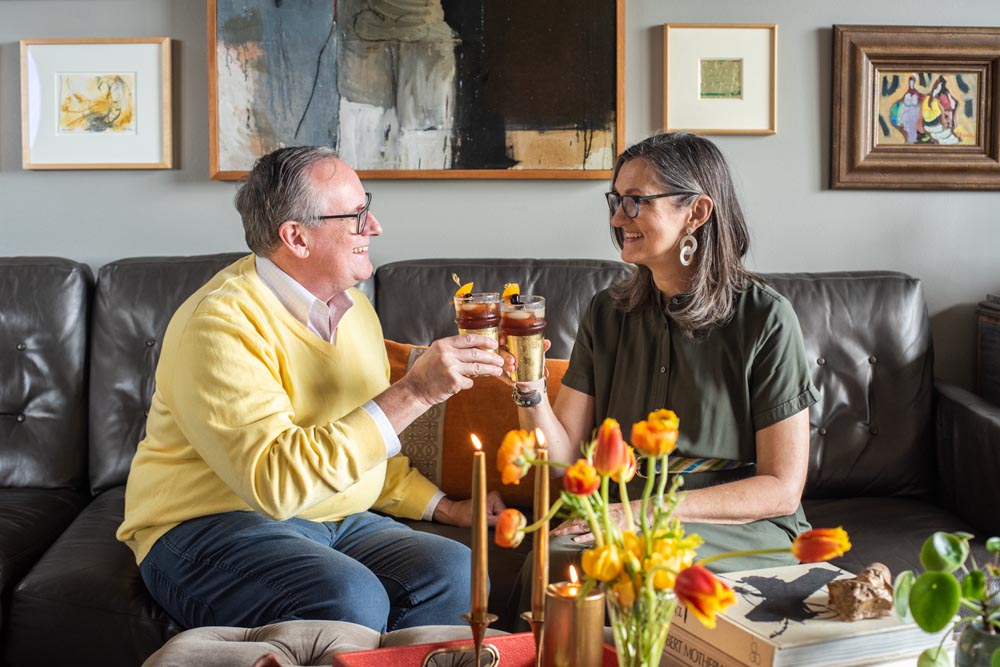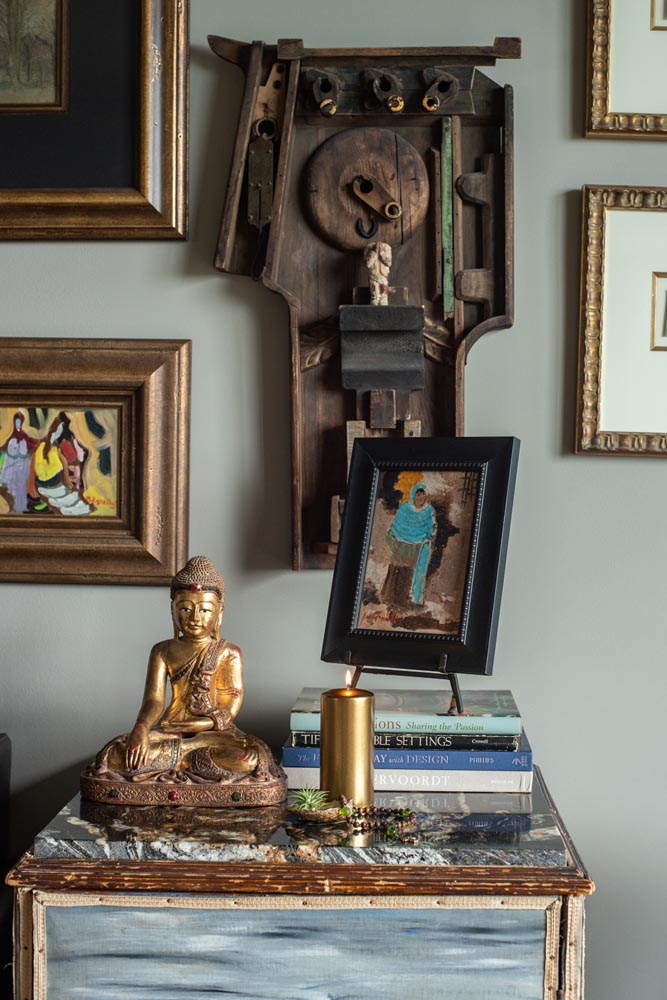 Steve also incorporated one of my fave snacks, Schermer Pecans into the mix. These Georgia-grown delicacies are irresistible! Cute buffalo check napkins by Dot and Army.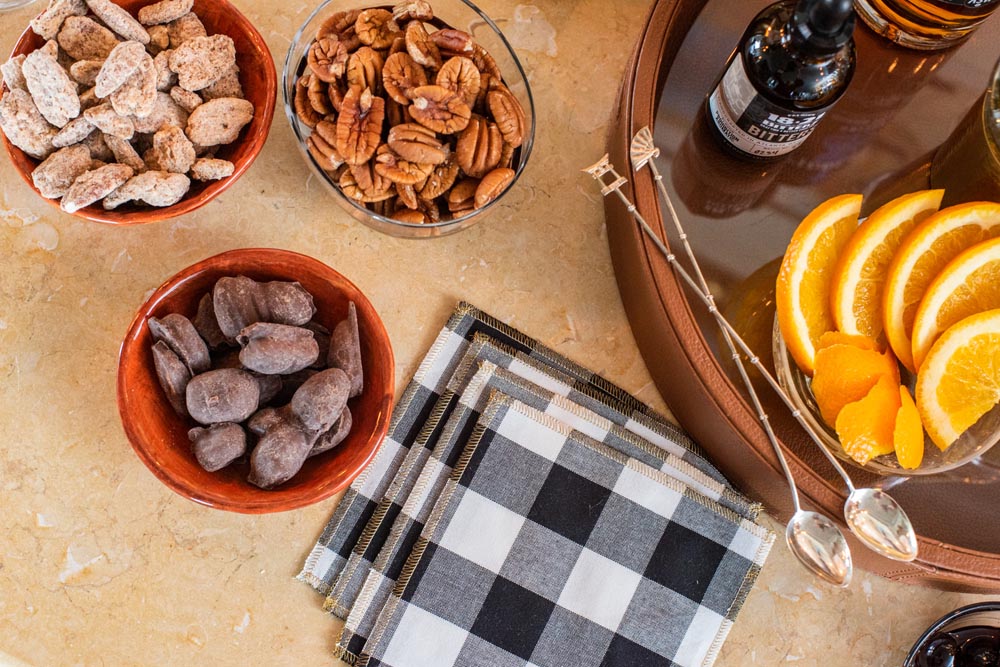 The best part of working with so many talented creatives is seeing how they all take the same raw materials and create something new and special. Steve's collection with Creative Candles is the perfect jumping off point for a myriad of design possibilities with a fun summer twist.