Yep, it's that time of year again! Roswell Restaurant Week is upon us! January 22nd-31st, the entire city of Roswell is rolling out the red carpet and showcasing some of the amazing culinary goodness we've got to offer. I'm always so blown away by the amount of talent and energy that flows through the culinary world in my sweet little home town, and I've been super lucky for the past two years to be asked to be a part of this awesome event, providing the food photography for the event's official website and marketing materials.
Now before, I get started, I feel obliged to say that I'm not in any way affiliated with Roswell Inc., the City of Roswell, or any of the restaurants. These opinions are 100% my own, but TBH, all the restaurants are amazing and YOU CANNOT GO WRONG!
So since I've been to every restaurant on the list and even sampled many of the dishes featured in the event. I consider myself a resident Roswell Restaurant Week expert. I hope that if you're in the Atlanta area, you'll make a trip up to my neck of the woods to sample some of what Roswell's cooking! Here's a roundup of some of my faves:
My fave apps
[one-half-first]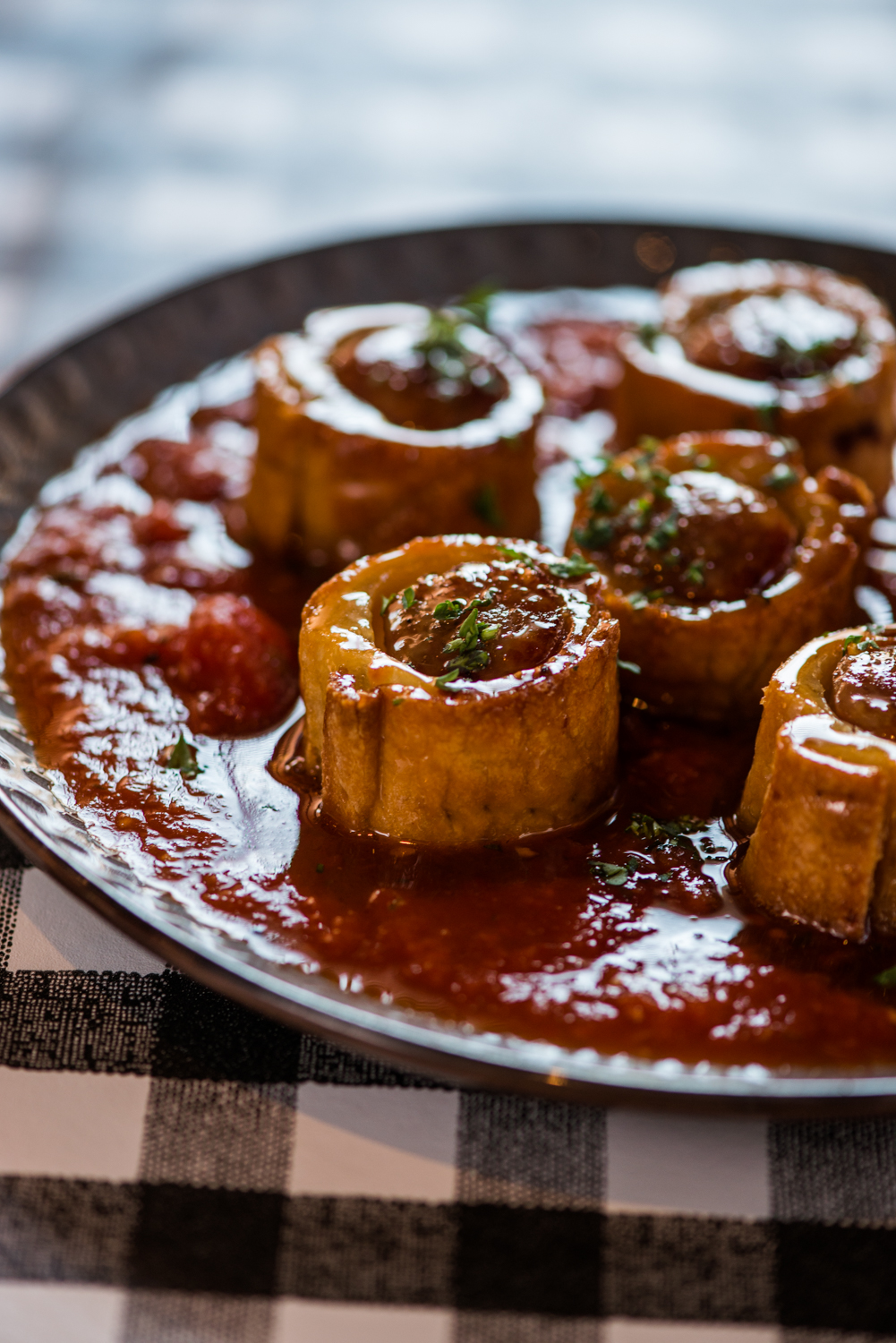 Ippolito's Pepe is essentialy a fancy smancy Italian pig in a blanket: spicy Italian sausage wrapped in homemade pizza dough, brushed with honey, baked and served on a bed of marinara. Ermergawd.[/one-half-first]
[one-half]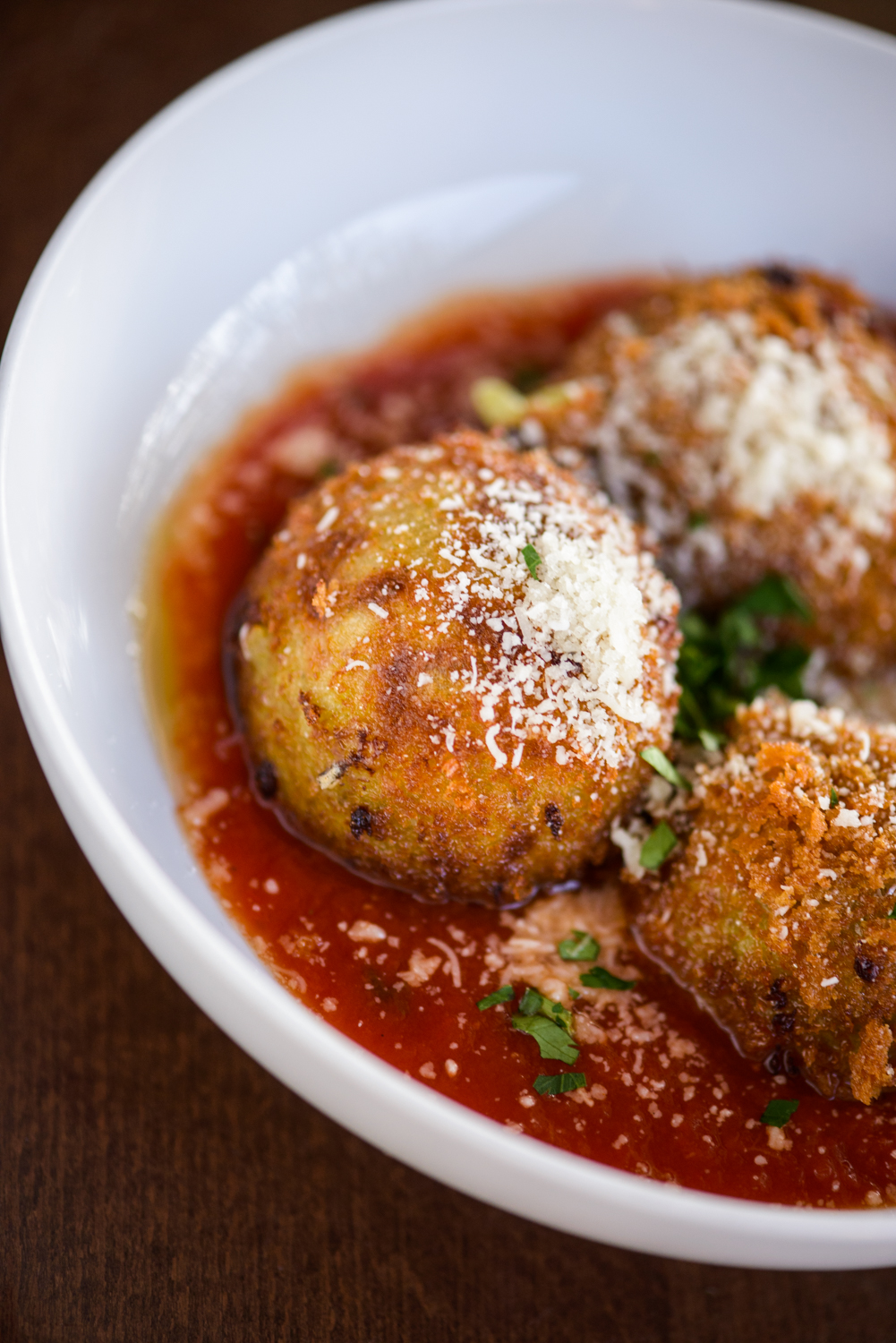 Like any good America, I'm a fan of anything friend. So these Arancini (aka: stuff friend rice balls) from Osteria Mattone are a must.[/one-half]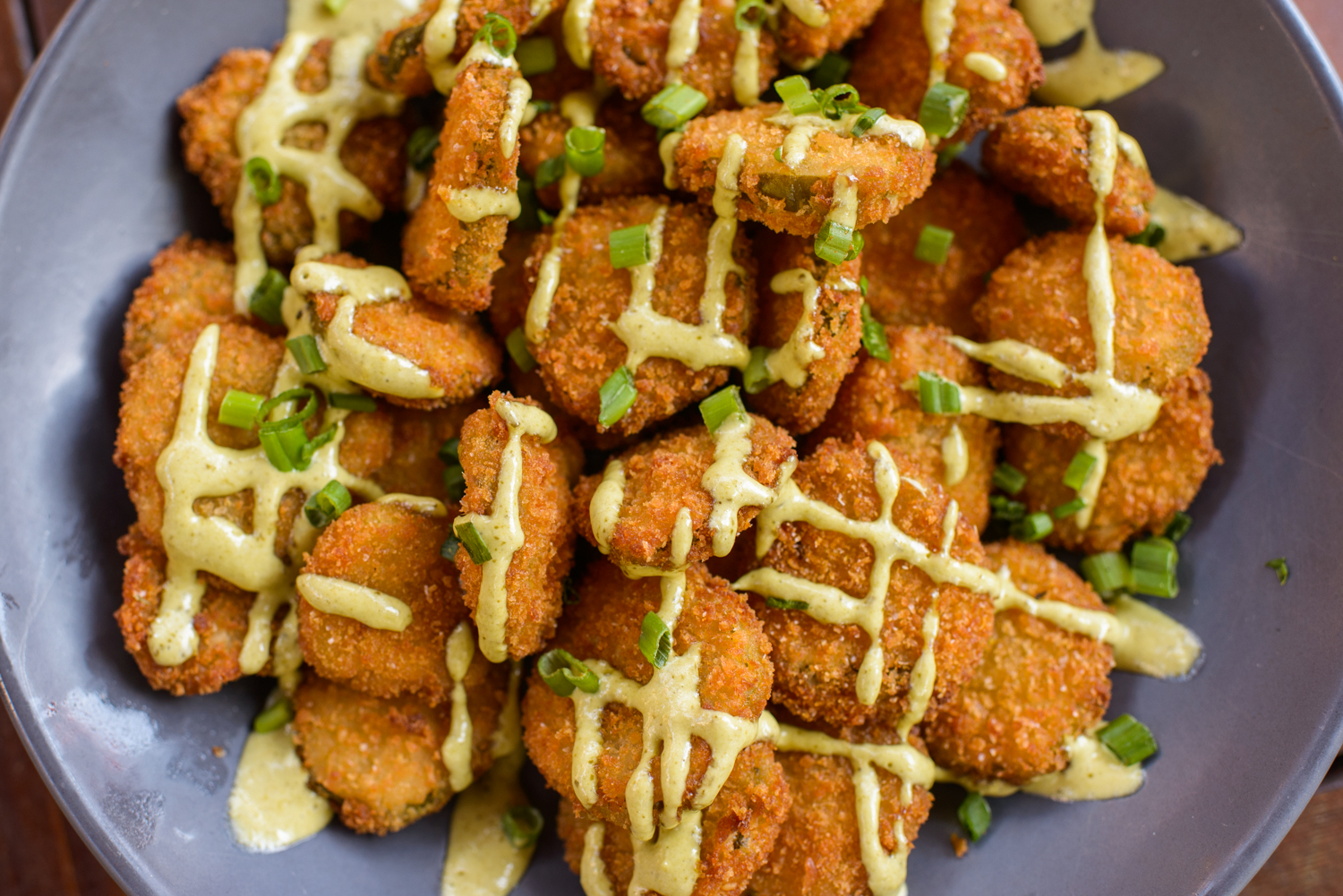 Staying on trend with all things fried, there's fried pickles from The Mill Kitchen & Bar. It could be that I was completely starving from a full day of shooting, but these ultra crunchy, extra breaded bits of salty vinegary goodness really hit the spot.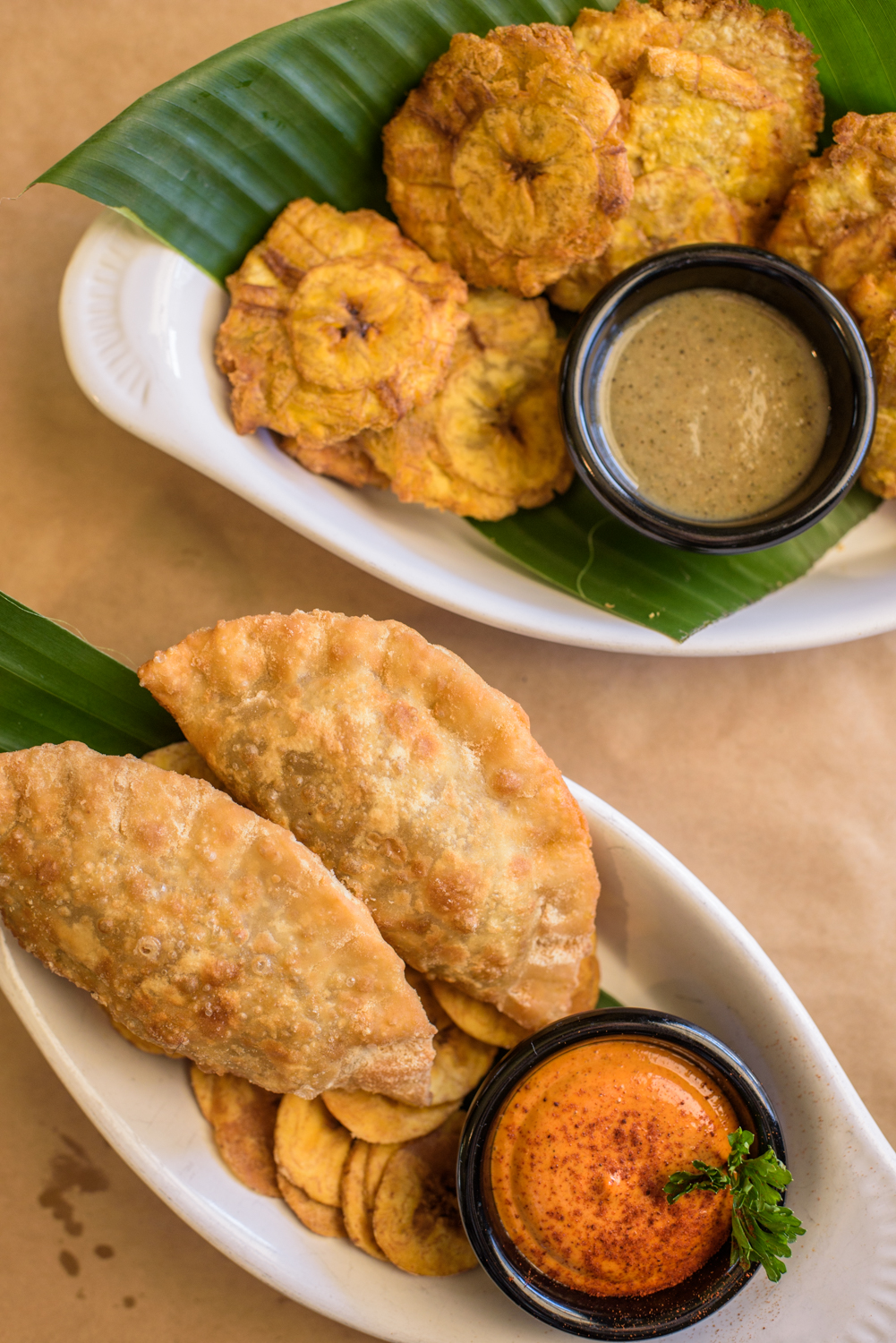 Okay, I really promise that all my recs aren't going to be fried, but with empanadas and tostones this good, I could NOT leave Lazaro's Cuban off of my list.
Date Night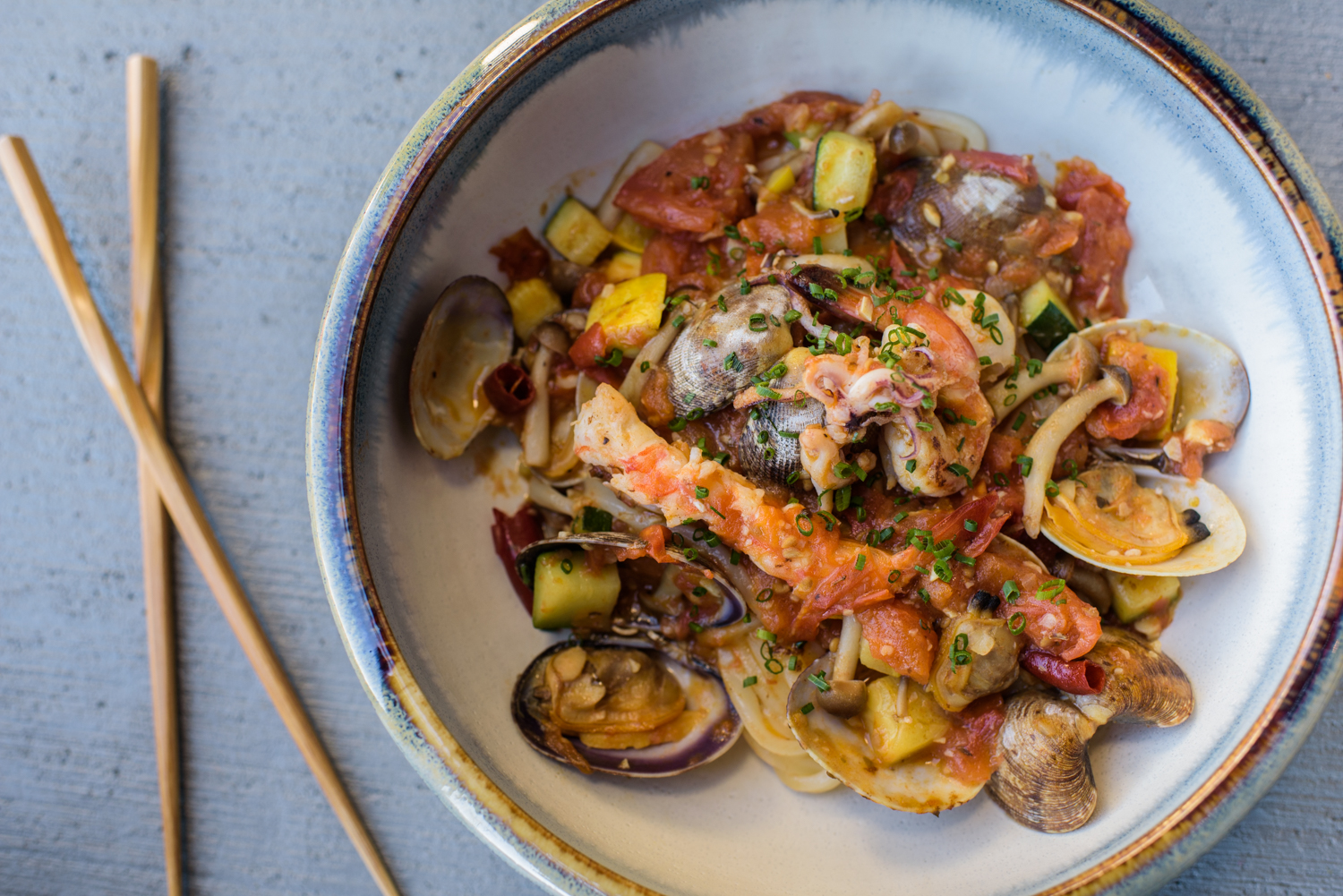 A newbie to the Roswell restaurant scene (and a personal fave of mine due to it's proximity to my house) Circle Noodle's beautiful noodle bowls are a photographer's (and diner's) dream. The ambiance here is cozy and quiet, just be sure not to miss out on the Matcha Milkshake for dessert.
[one-half-first]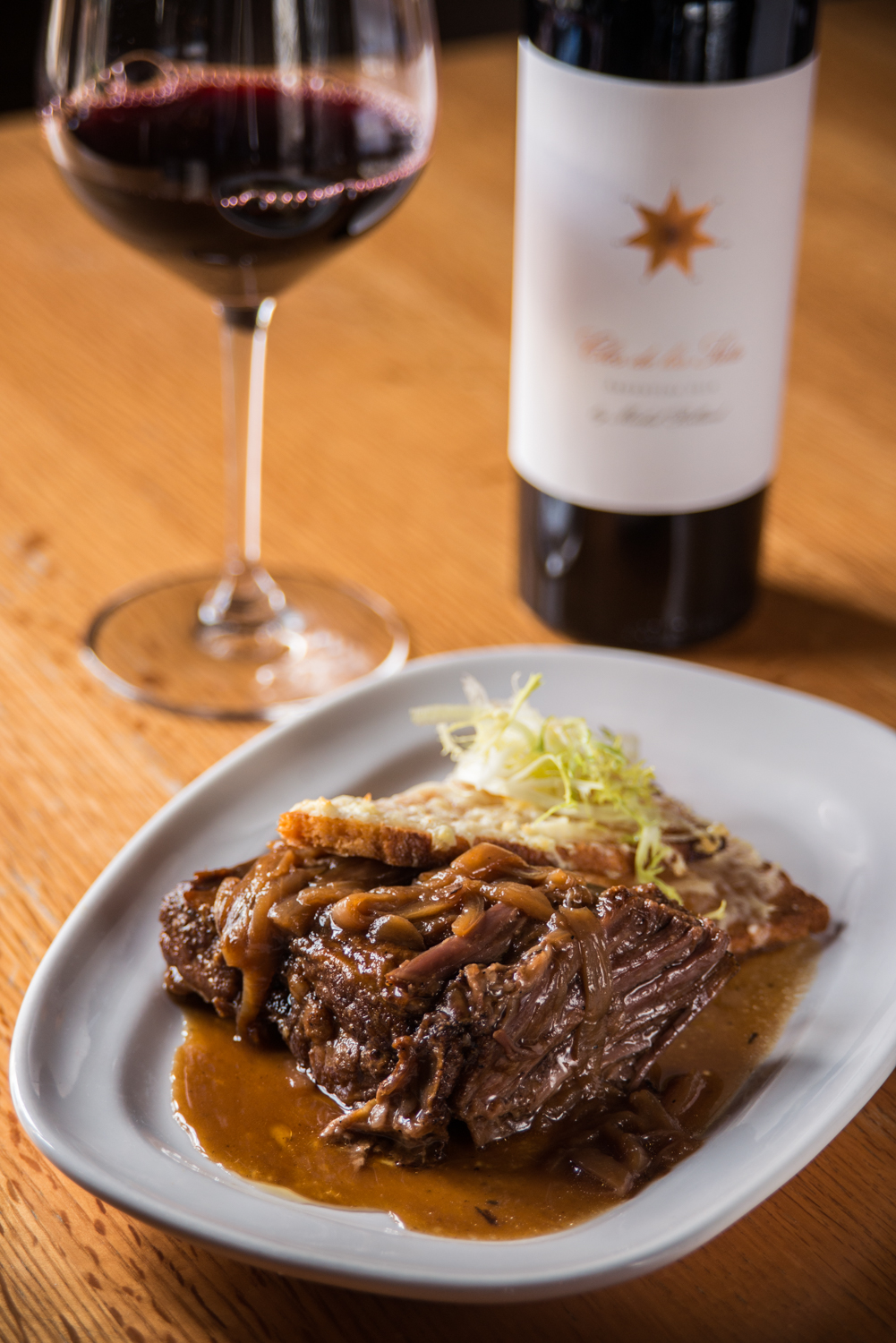 If ambiance is the name of your game, you cannot go wrong at one of my personal faves, Vin25. This cozy little spot is tucked off the beaten path in Historic Roswell and boasts a romantic vibe, an impressive wine list, and food that will make you want to curl up under a table and claim residence there. Seriously, the Braised Short Rib just oozes flavor, and it comes with cheese baguette…enough said.[/one-half-first]
[one-half]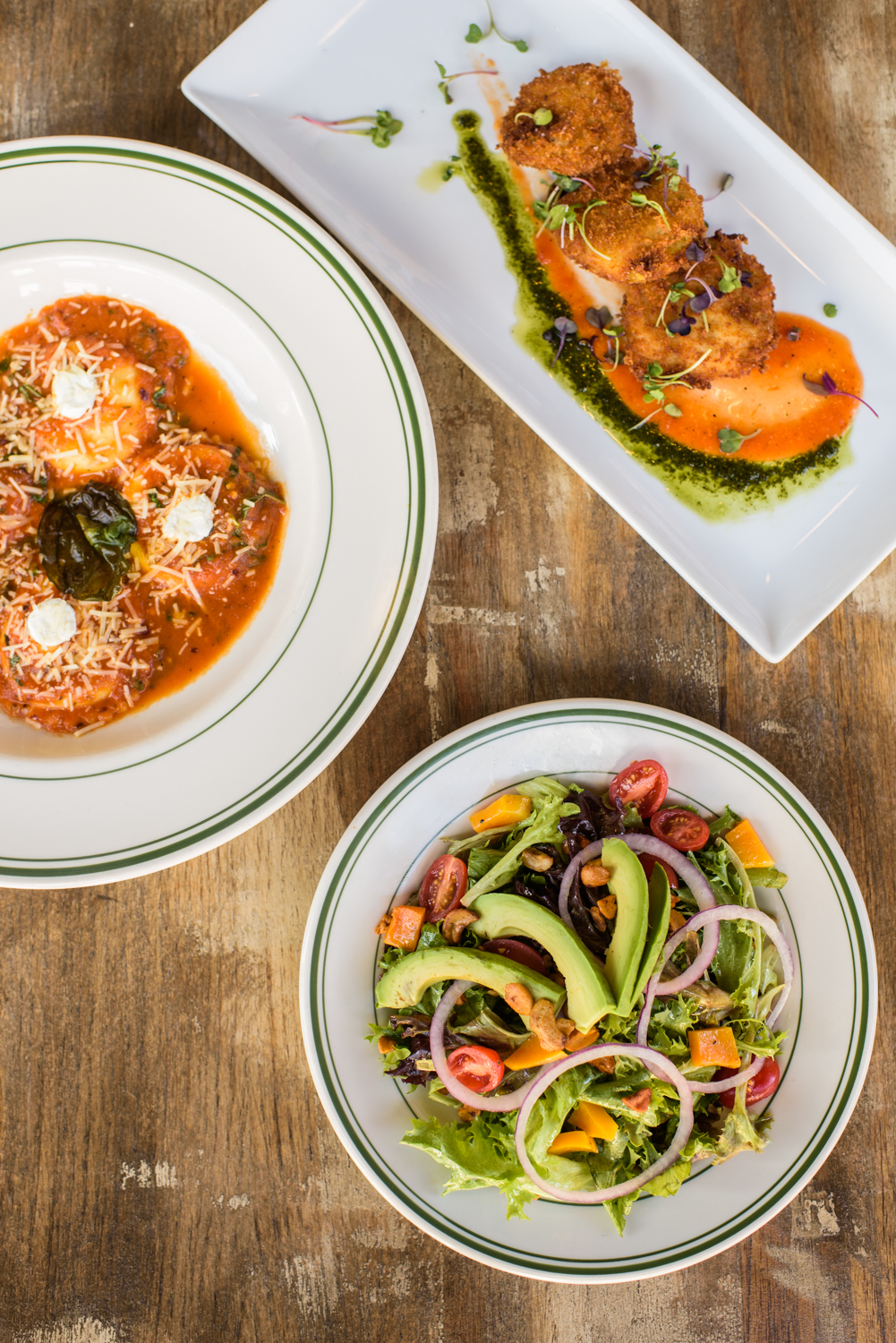 If you want to feel very chic and as though you've stepped back in time, check out 1920 Tavern. This place feels almost like something you'd find in Paris, but the food isn't just limited to European-inspired fare. In fact, their Asian-inspired seared tuna is the real showstopper of their Roswell Restaurant Week menu. [/one-half]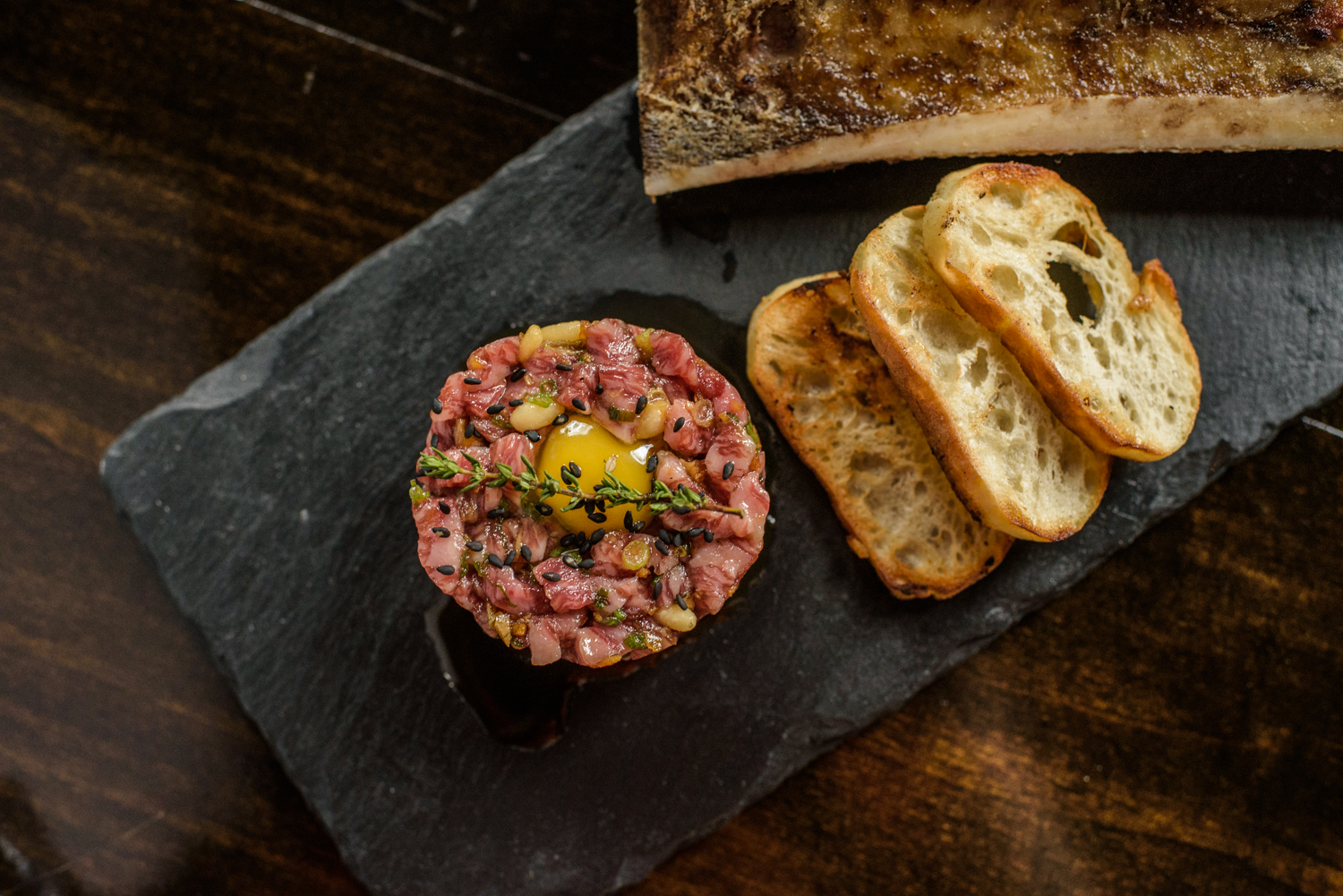 I'm going to be perfectly honest, this Alabama girl doesn't really know what half of the stuff on Monkey 68's menu is, but I can assure you that it is pure art. As a part of Roswell Restaurant Week, they're offering their own private label sake, so between the beautifully exotic food and the delicious sips, I vote for this spot as a perfect date night addition!
For the Family
If you've got your kids in tow, no worries, Roswell Restaurant Week's got plenty of kiddo-friendly spots that still pack a delicious punch.
[one-half-first]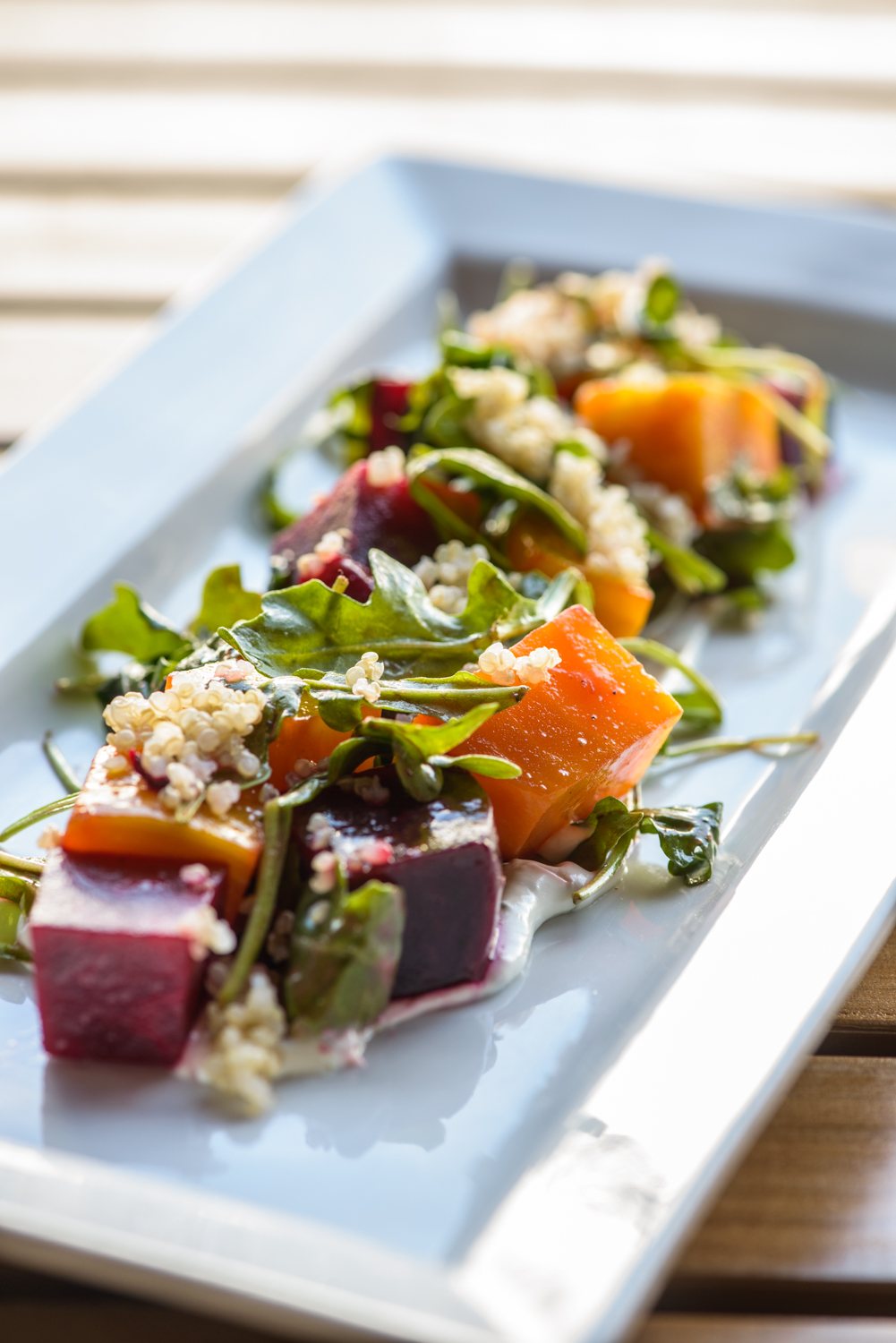 [/one-half-first]
[one-half]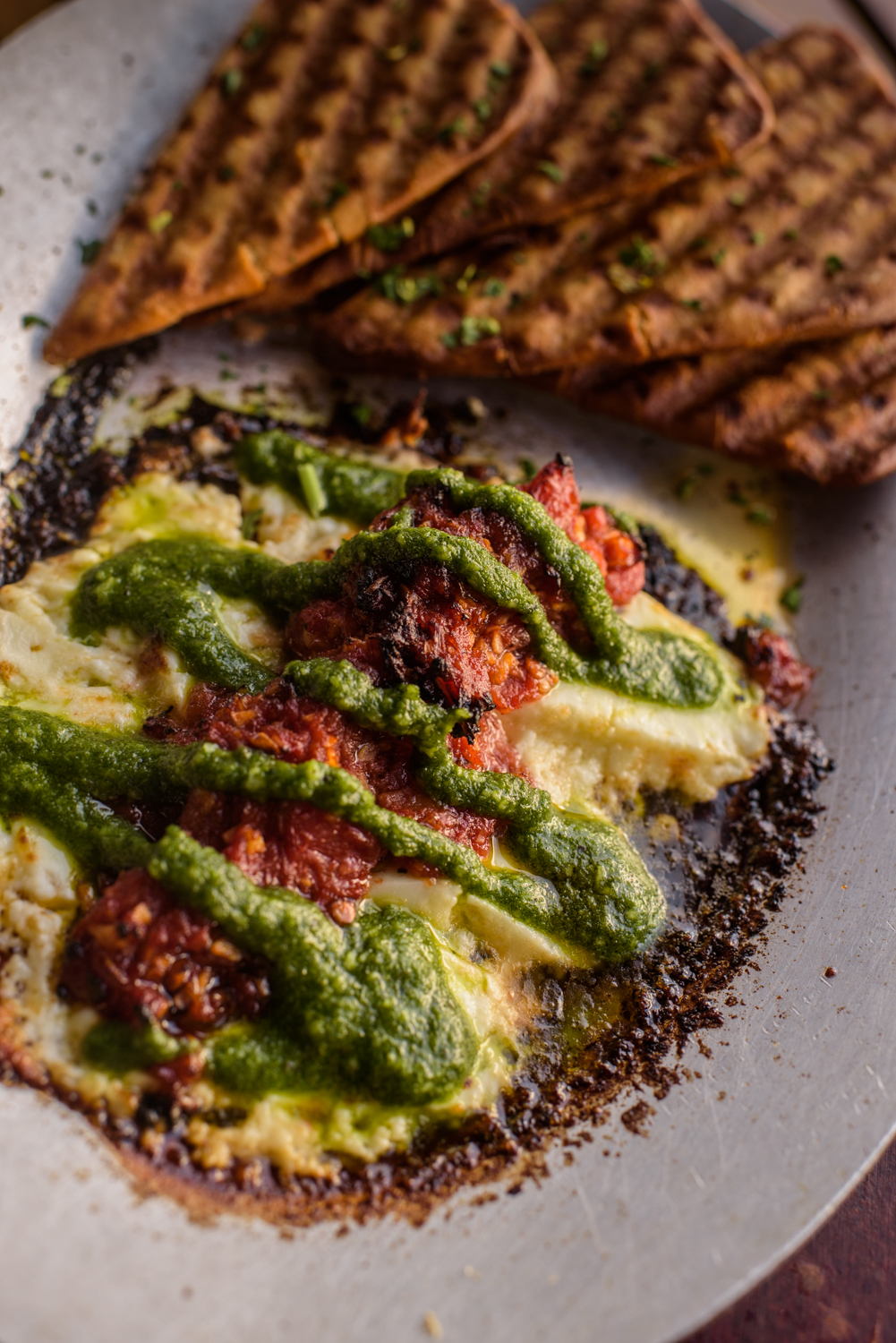 [/one-half]Marlow's Tavern is always one of my favorite casual eateries in town. It could be because my friend used to work there and I'd snag free treats on the regular, but even so, their food is so fresh and creative that it speaks for itself. During the photo shoot I was particularly eyeing the Beet & Quinoa Salad and the Sizzlin' Feta apps.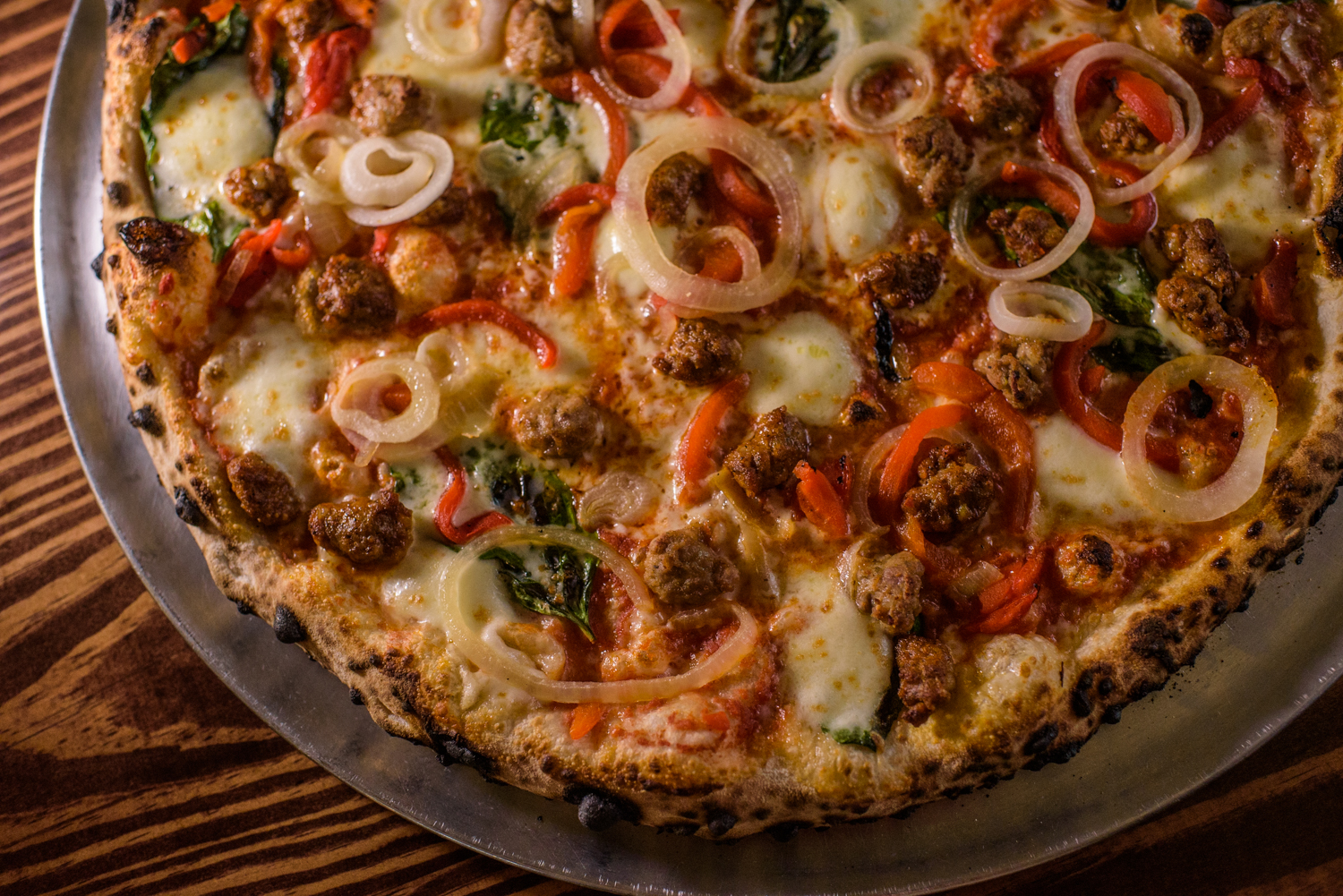 I will take my pizza any which way, but Neapolitan style is my #1 fave. Pizzeria Lucca is such a needed addition here OTP. My fave pie is the Lucca which boasts Homemade San Marzano tomato sauce, Fior di latte mozzarella, sweet and spicy sausage, roasted sweet red peppers, caramelized onions, basil, garlic. UM YUM.
Desserts
Of course I have a category for my favorite (and the most important) course of any meal: DESSERT. It was all I could do to keep myself from getting major diabetes the whole time I was shooting.
[one-half-first]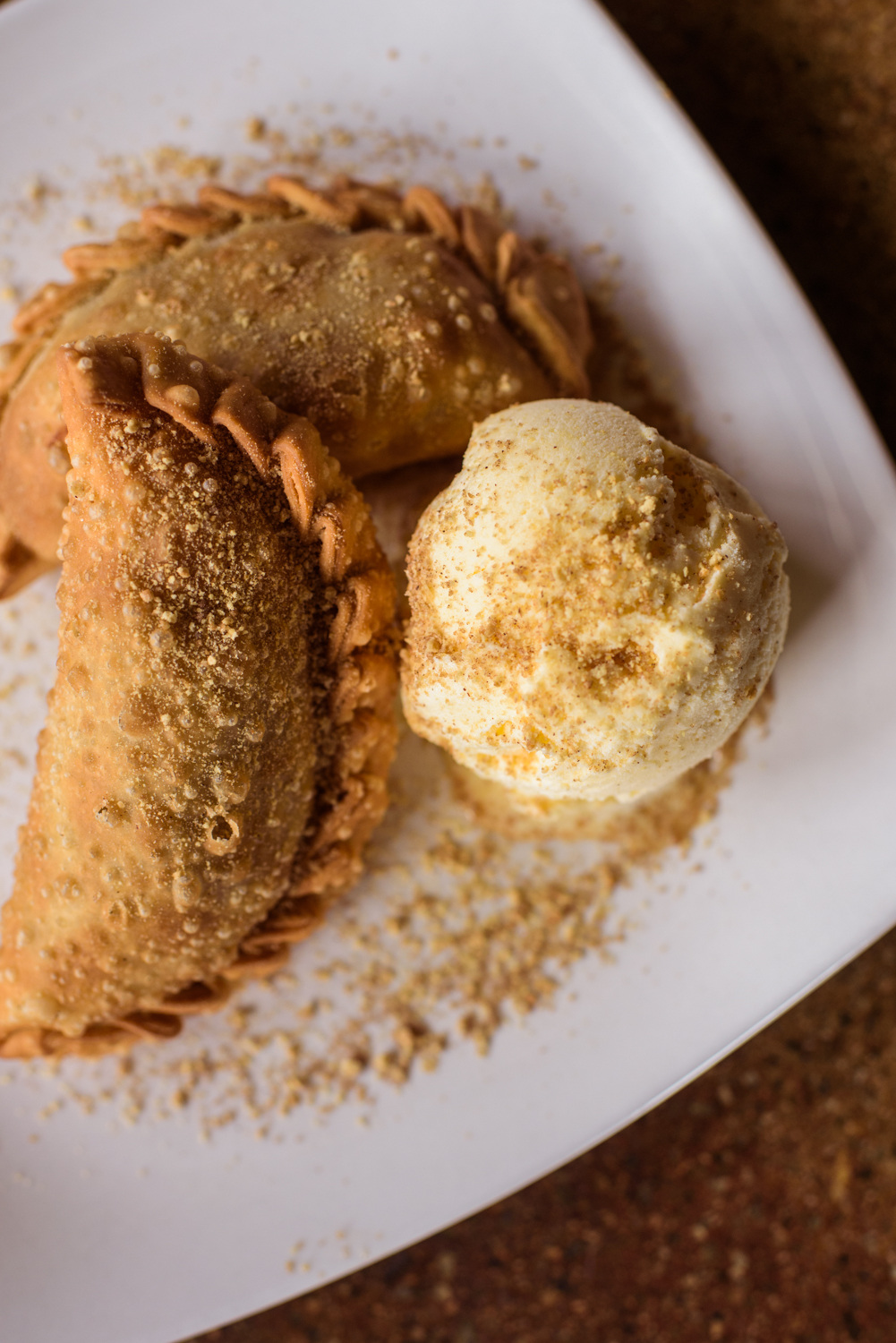 I'm 100% a chocolate girl at heart, but there's just something about a dessert that is fried. Good God. Taqueria Tsunami is offering pear and apple empanadas dusted with cinnamon sugar and served with ice cream. This savory sweet combo is a can't miss. For real. [/one-half-first]
[one-half]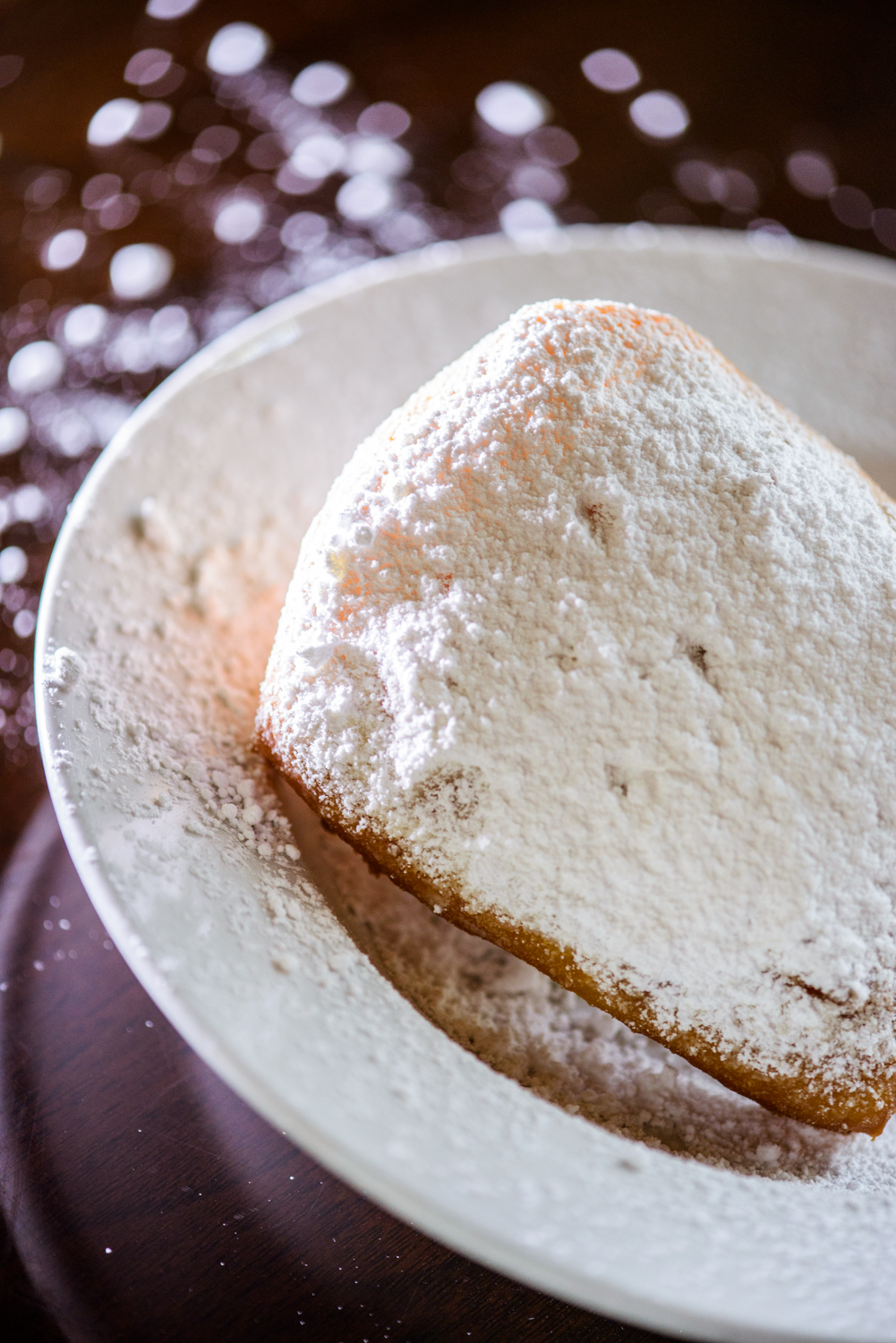 Continuing on the non-chocolate train, there's Adele's beignets. I'd be remiss if I left them off the list because they've won national awards! And yes, they are totally worth the hype, and the mess you'll make of your face, hands, and the table. Get em while they're hot and be the judge for yourself. [/one-half]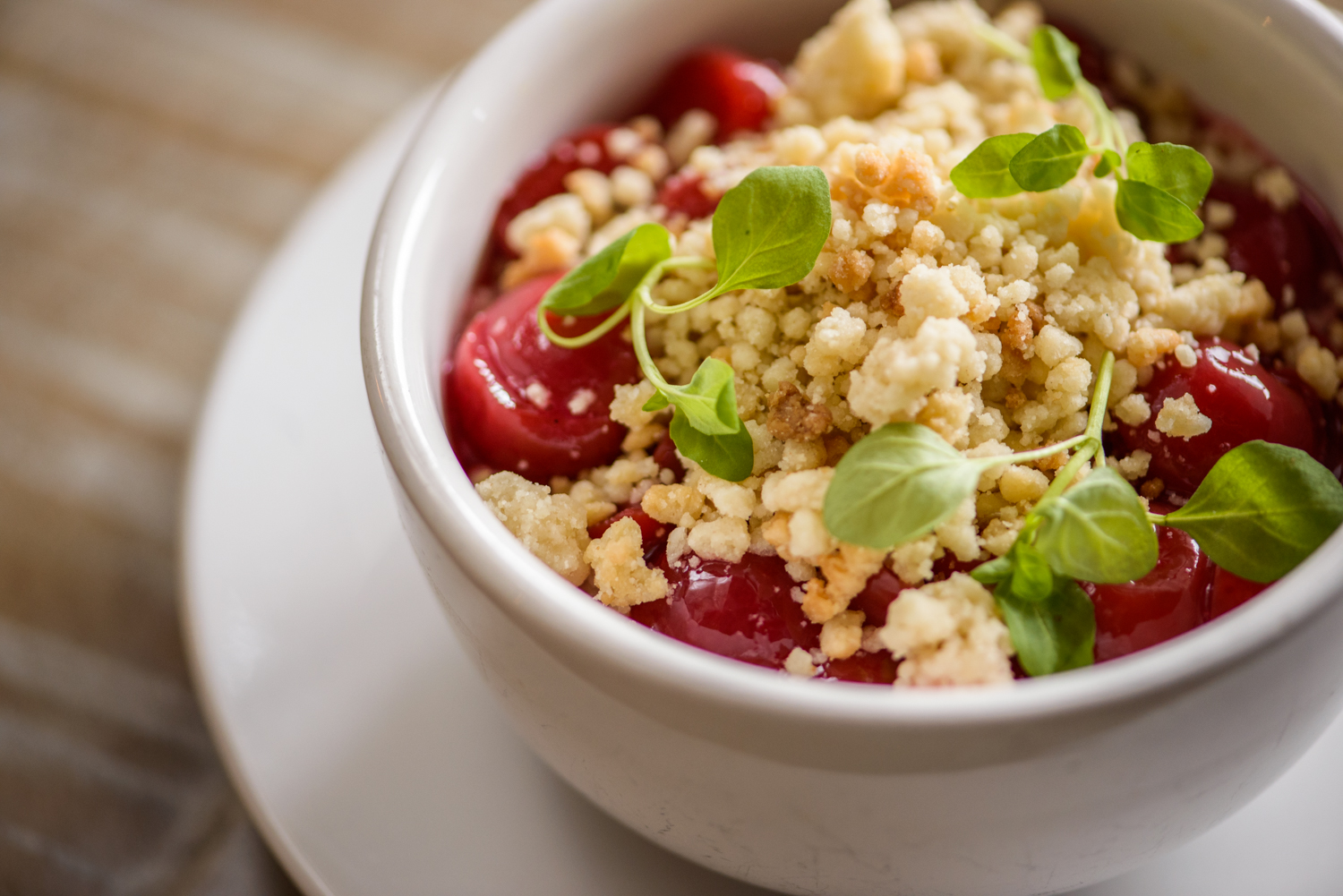 As I said earlier, I'm really a chocolate purist when it comes to desserts. I don't typically love fruit desserts, and for real I don't like cherries (reminds me too much of noshing on throat lozenges as a kid when I was sick!) But there is something super special about the Pot de Creme from Foundation Social Eatery. It's got shortbread crumbs sprinkled on top which just gives it that extra buttery crunch that you know you need in your life.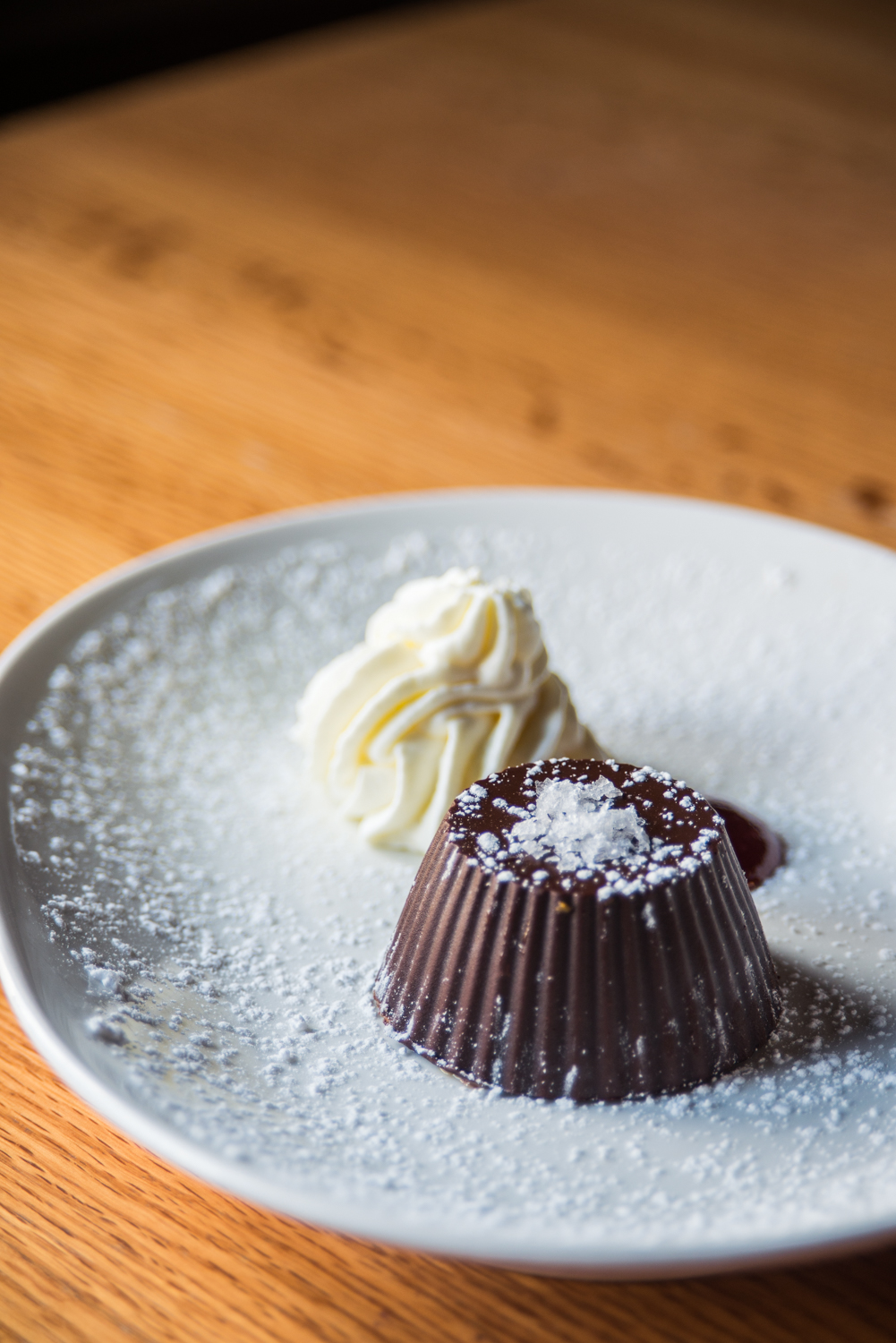 If you thought I'd end this section without a chocolate dessert you are crazy! This one takes the prize for me. Many restaurants offer chocolate cake, or cheesecake, or ice cream, but there's only one that's offering a gian peanut butter cup served with fresh cream, and that's Vin25.
My Top Dishes
I legitimately believe you can't go wrong with any of the restaurants participating in Roswell Restaurant Week, but if you're looking for a meal to write home about, these are my personal favorite dishes: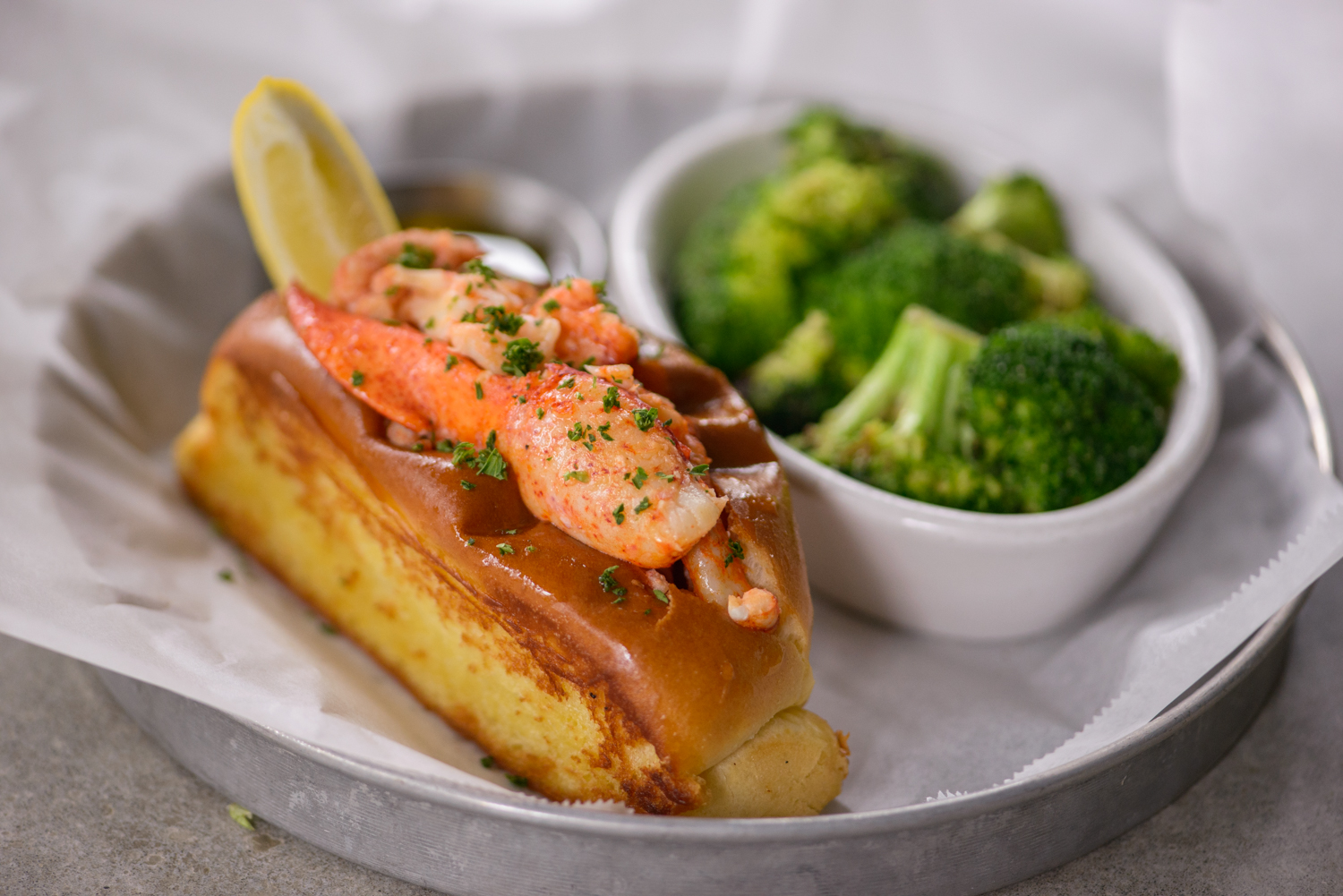 I've literally been talking about the lobster roll from The Big Ketch since I got it last year during Roswell Restaurant Week. Even if you're not a seafood person, I dare you to give this one a go. It comes with lots of big chunks of beautiful lobster meat, a brioche bun that is equal parts sweet, salty, and butter, and of course a nice little container of butter to wash it all down.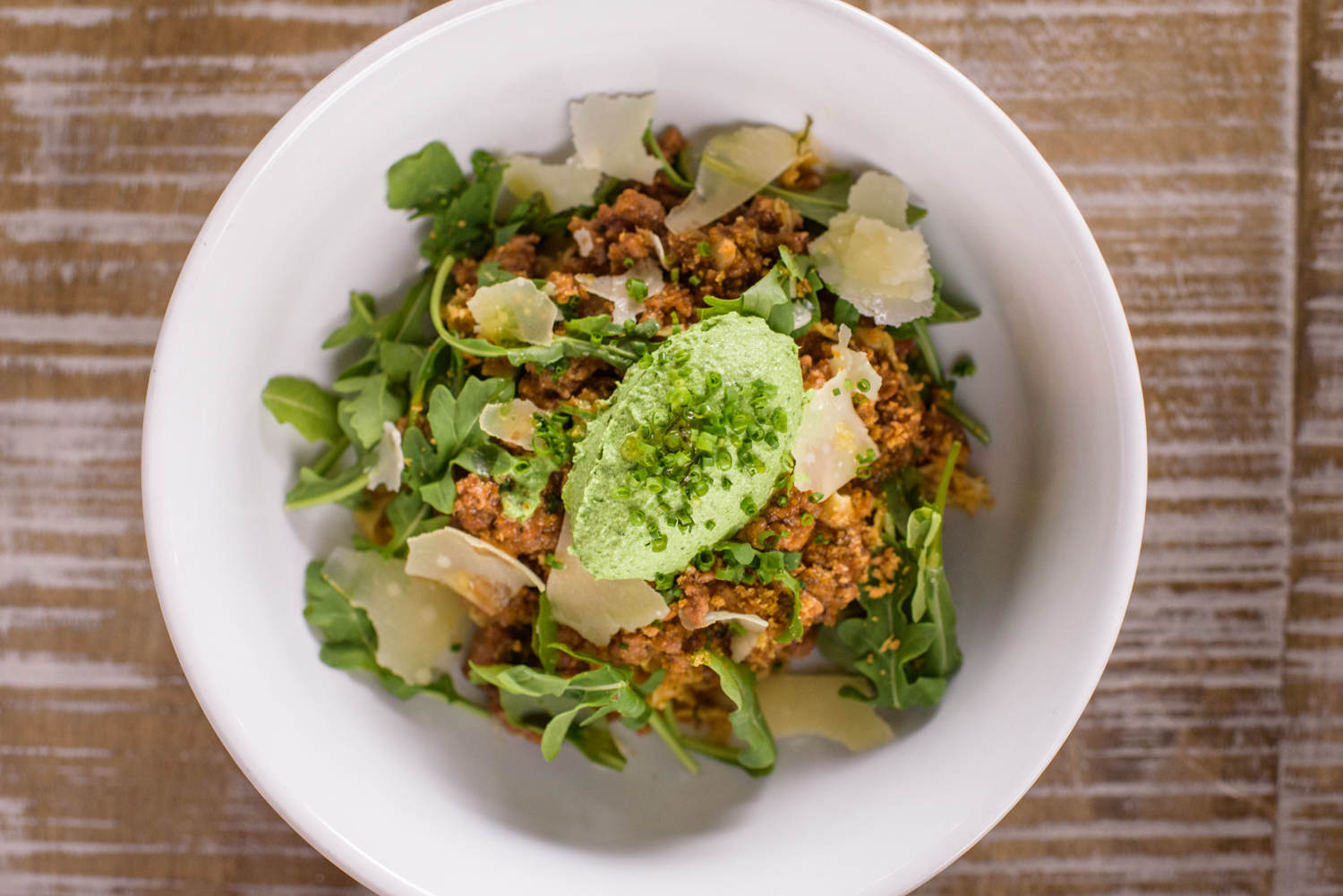 The House Made Fettuccini is my absolute favorite dish at Foundation Social Eatery. Chef Mel makes the pasta by hand in-house and boy can you tell the difference. It's topped with a beautifully bright chicken bolognaise, herbed ricotta, arugula, nice little salty flecks parmesan. I die.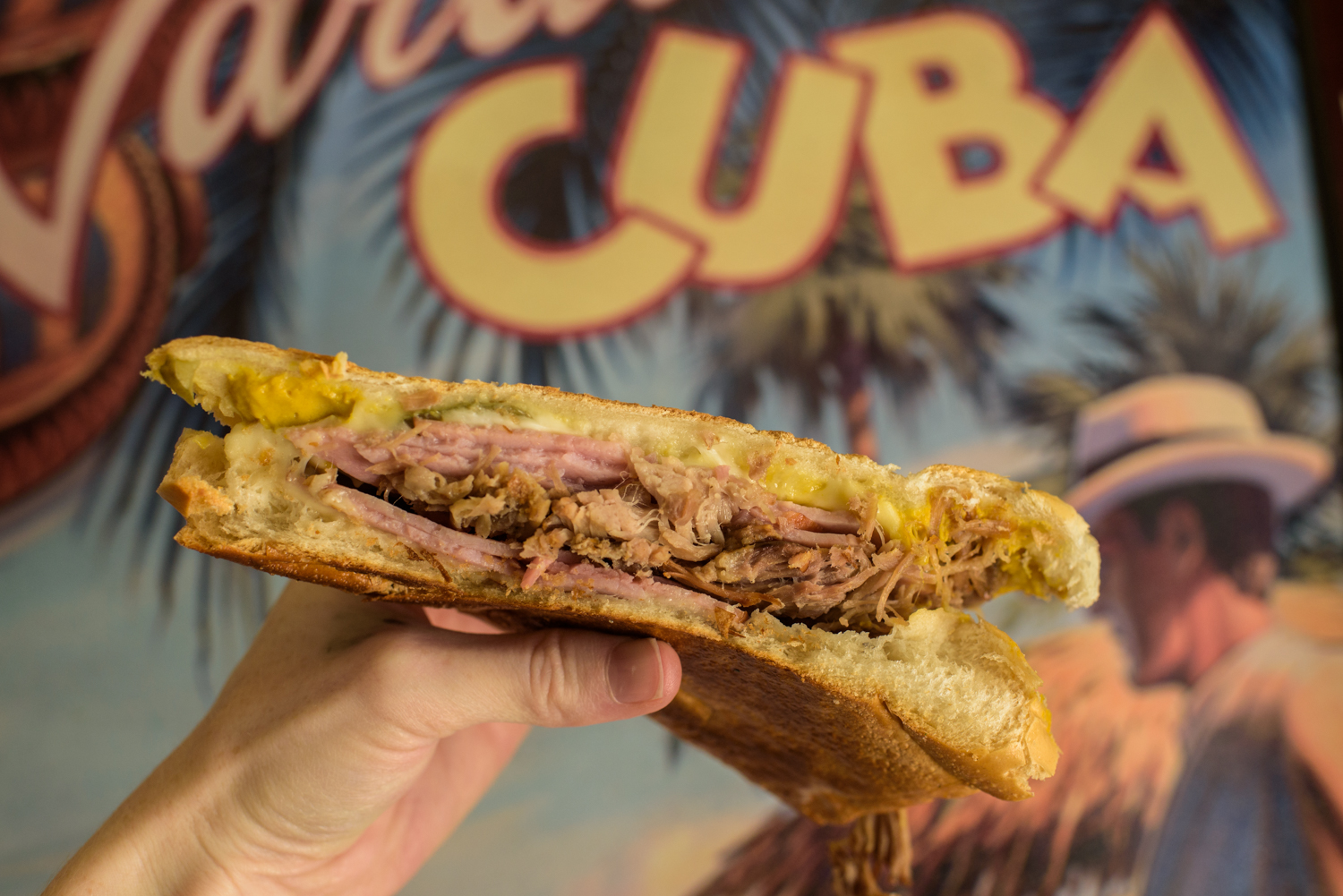 Of course the Cuban restaurant has the best Cuban sandwich. I LOVE me a good Cuban, and Lazaro's does it right. Pair this with the fried yucca and you'll be ready for the most delightful post-lunch nap you've ever had.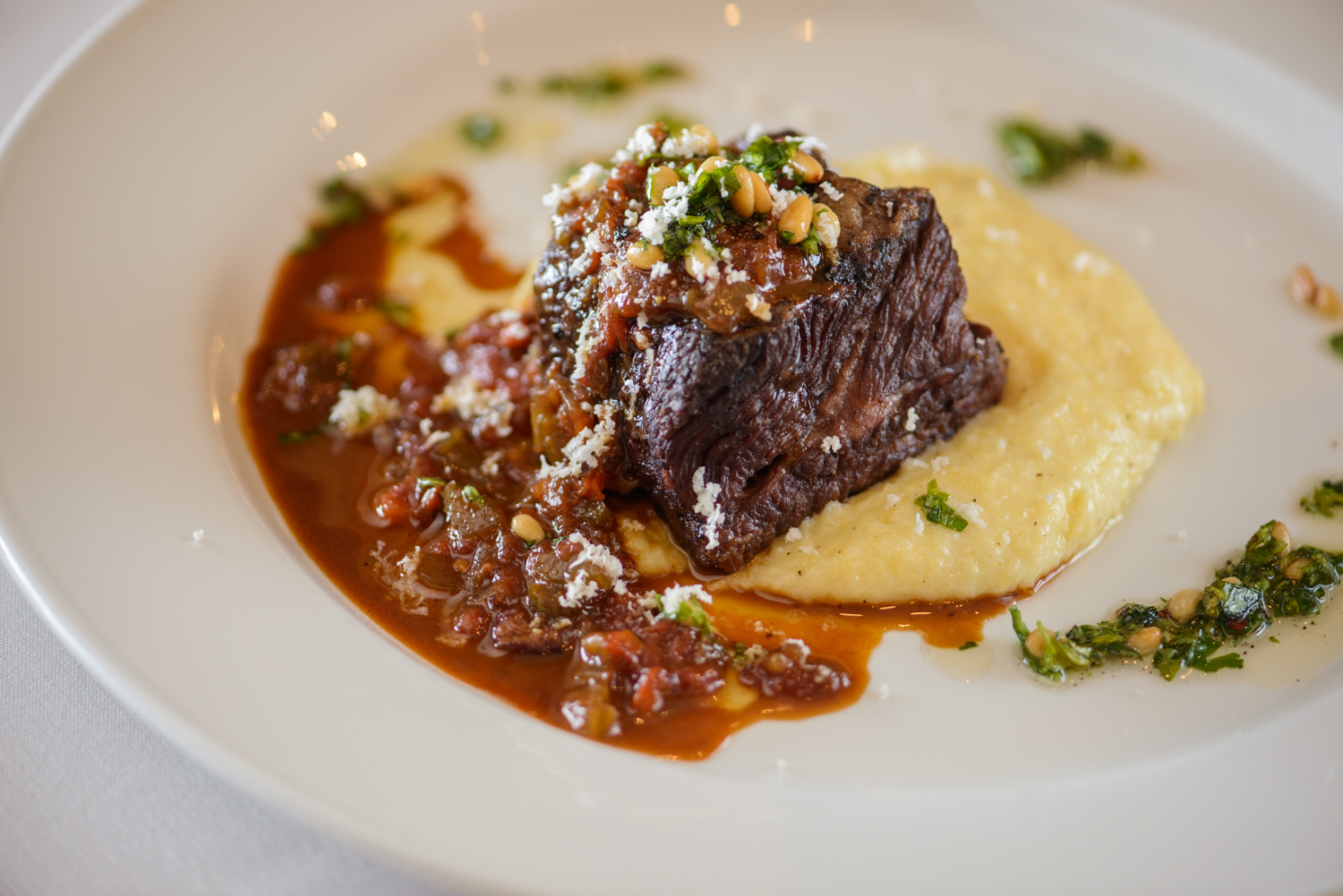 Di Paolo is like Roswell's hidden gem way over on the east side of town, almost into Norcross. This little Italian spot has won tons of culinary awards and their food truly backs up all that street cred. The Braised Short Rib is an absolute must.
Where You'll Find Me
You can bet that this week I'll be out and about checking out these spots myself. So yes, I'm putting my money where my mouth is! Here's where I've got rezzies this week:
[one-half-first]
[/one-half-first]
[one-half]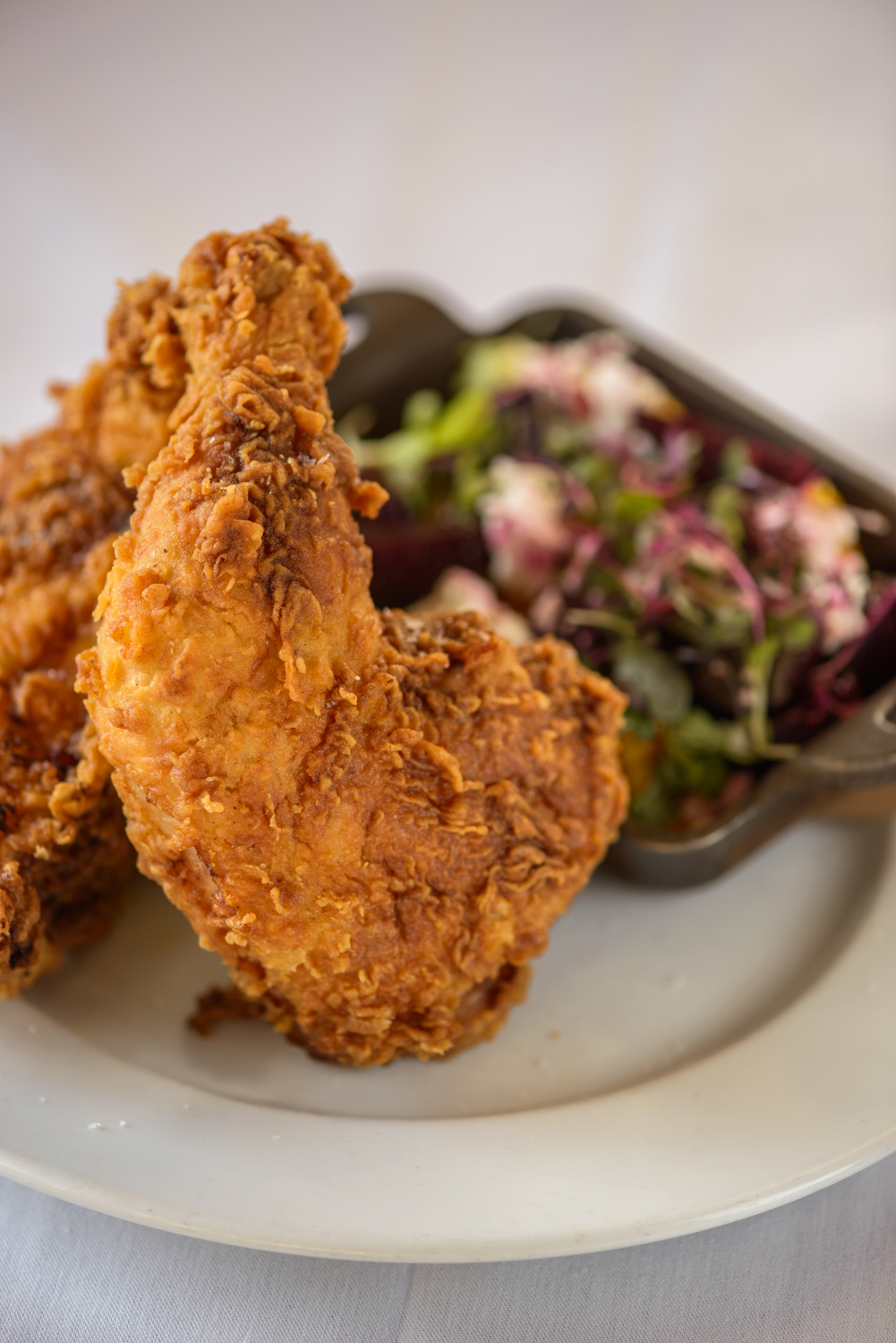 [/one-half]
An opportunity to have a $25 dinner at Roswell's culinary classic, Table & Main is an absolute NO BRAINER. The problem is not deciding whether or not you should go, it's deciding what you're going to order. With their classic (seriously, THE BEST) Hamburger, their award-winning Fried Chicken, and their notorious Shrimp and Grits all on the menu, I'll spend the rest of my week pondering on this very topic.
Peach & Porkchop may have taken the prize in 2017 for their Summer Sippin' cocktail, but their food is incredible as well. Of course they've got a porkchop up for grabs, and it might just be calling my name.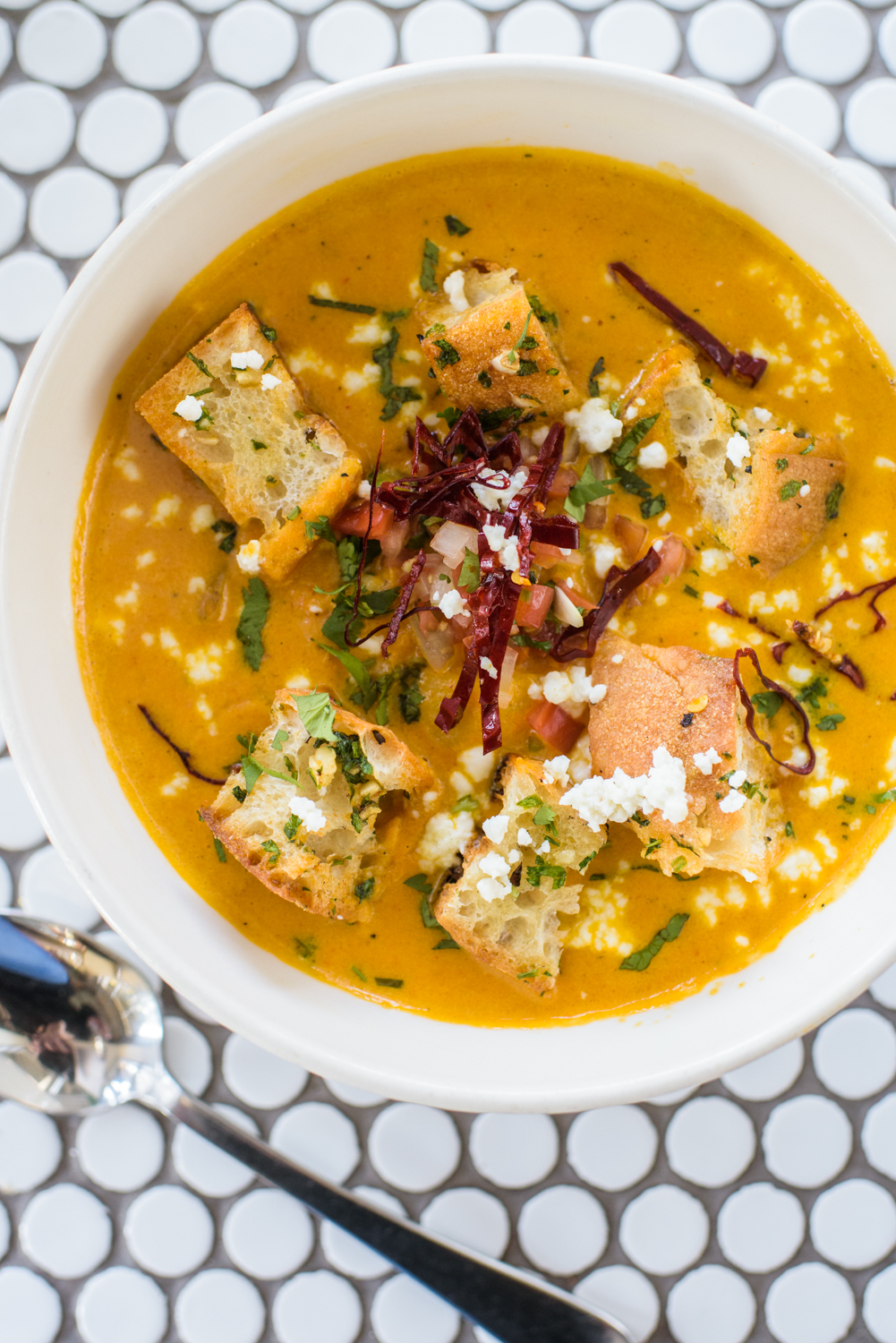 We all know that Pure has the best margaritas in Atlanta, and with their yummy assortment of offerings for Roswell Restaurant Week, I'll have even more of an excuse to dip out of the office early for a little happy hour action on Friday.
A HUGE thank you to Roswell Inc. for allowing me to play a small role in such a huge and fun event. I love seeing everybody come and celebrate one of the many things that makes my city so great. Whether you live in the area or you're a bit of a drive away, I hope you'll come to Roswell through January 31st and check out all that Roswell Restaurant Week has to offer!